Hiring teams and CHRO's and the teams they manage need to adapt and adopt flexible technology systems that ensure that they can continuously improve how they hire, engage and retain talent if they intend to maintain a competitive advantage. 
The Covid-19 pandemic has driven home the necessity for establishing a connection between employees, customers and suppliers. McKinsey's recent Covid-19 survey finds global organisations are now seven years ahead of schedule on digital transformation initiatives.
HR's role is a primary trigger for enabling the adoption of Industry 4.0 technologies within enterprises today. According to McLean & Company's 2021 HR Trends Report – HCM teams that commit to Business Continuity Planning (BCP) and digital HR's contributions to digital transformation separate the organisations that thrive during crisis versus those left behind.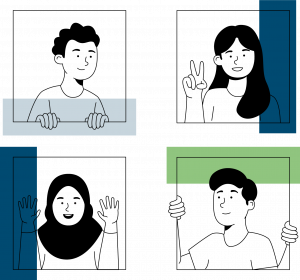 The McLean and Company Trends Report also shows that talent management's significant gaps need attention now before they grow wider. These areas include 
Analysing the employee skills gap (24%),
Developing employees for new competencies (24%)
Training new employees in specific new skills (21%)
Improving talent acquisition, retention, diversity and inclusion in the hiring process 
Transforming employee experiences using personalisation at scale and process visibility 
Taking the First Step to Digitally Transform Talent Management within your organisation 
Start with the gaps in talent management that you have noticed within your organisation. EVA.ai has developed a simple, free and easy to use framework that helps leaders capture how they acquire, nurture, process and retain talent. This worksheet helps you identify insights around your hiring process and understand how to eradicate the frustrations that interrupt the flow of work whilst living in the future of work.  Get the CAR framework Today.
Across most enterprise organisations, the most significant gaps can be found in four root areas:  
Hiring and Talent acquisition
Retention of top talent and diverse talent
Lack of visibility into employee capabilities 
Workforce strategies not aligned to business strategies or HCM data 
Behind these challenges are fundamental technology flaws that organisations find themselves guilty of:  
Legacy recruiting and Applicant Tracking Systems prioritise HR's needs to capture thousands of resumes instead of delivering an excellent candidate experience. 
Attracting and recruiting the most qualified candidates in a virtual-first world is a daunting task. Organisations who are leaders in digital transformation quickly realised this and relied on automating the applicant experience so much it began to resemble the Amazon 1-Click Ordering experience. McKinsey's recent Covid survey found that 75% of organisations digitally transforming their operations, including HR, had no problems filling tech talent gaps during the crisis.
Source: McKinsey & Company, 2020, How Covid-19 has pushed companies over the technology tipping point—and transformed business forever. 
Top talent retention is more of a problem than many organisations realise, with top performers receiving between five and ten recruiter calls a month or more.
The average tenure of employees at companies has been decreasing for nearly two decades. And a primary driver is not for lack of opportunity, but because employees can't find a career path internally quickly as they can find a growth opportunity at another company. It's possible to retain the top talent by guiding employees to what's next in their careers. EVA.ai's Talent Experience platform helps the United Nations (U.N) (amongst other noteworthy clients) deploy a self-service platform that drives mobility and the redeployment of talent across their organisation. 
Employees often lack visibility into new internal opportunities, and both HR and business leaders lack visibility into employees' unique capabilities.
There's usually a 360-degree lack of visibility into new internal career positions from the employee's side and a lack of awareness on the employer's side of their employee's innate capabilities. The lack of visibility from the employer side limits their ability to benchmark talent, create programmatic, scalable, and flexible career development opportunities and ultimately redeploy talent in an agile way that serves business strategies that are evolving rapidly in response to the impacts of the global pandemic.
Workforce strategies that don't align and support business strategies waste opportunities to improve productivity, reduce churn and employees' professional growth. 
Organisations who have invested heavily invaluable infrastructure and employee experience and development tools often lack a unified platform to help deliver the right growth opportunities to the right person at the right time.
EVA.ai's automation-first ethos helps organisations scale by combining exponential technologies within user-driven solutions that reduce waste and frustration across the HCM lifecycle. 
Achieving Greater Automation, Visibility And Personalisation At Scale
Talent management is core to any digital business and the competitive outcomes each can produce today and in the future. To more extraordinary contributions, Talent Management needs to deliver the following by relying on a unified platform:
Talent Management platforms need to combine ongoing business insights based on operations data, technology management data, and business transformation apps and tools quickly to create a new digitally-driven employee experience.
A key design goal of any Talent Management platform has to be delivering personalised candidate or prospect experiences at scale through every communications channel organisation relies on on, both digital and human.
The best Talent Management platforms provide the apps, data, and contextual intelligence to drive task and mission ownership deep into an organisation and reinforce accountability. EVA, our award-winning Human Resource Management System (HRMS), delivers custom automation-first solutions across the HCM lifecycle by converging Robotic Process Automation (RPA), Chatbots, Machine Learning and Analytics. Combining technologies with custom deployed automation, EVA illustrates how an experience-driven solution powered by inclusion and transparency drives results within any organisation.
As McLean & Company's 2021 HR Trends Report shows, taking a band-aid approach to solving Talent Management's many challenges is effective in the short-term. However, EVA.ai is committed to turning Talent Management into a solid contributor to business strategies for the long-term needs to start at the platform level. EVA.ai's approach is defined as HR 4.0; it combines Talent Management (Digital Employee Journey), Talent Insights (Cognitive Analytics) and Talent Acquisition (Digital Candidate Journey) within modules, all supported by their Talent Experience Platform, ensuring that people continue to exceed their digital transformation goals and deploy strategies that power effectiveness.