Win on candidate experience
Digital Candidate Journey
HR 4.0 delivers a transformative solution for your candidates - ensuring a personalised, engaging experience and eliminating friction, bias and exclusion in the hiring process.
Ensure the best candidates choose you
Conversational Automation
EVA's conversational automation capabilities (EVA Bot) initiates, engages and drives next-action steps for every candidate at scale, 24/7 & on-demand.
Self-serve Portal
Our intuitive and mobile-friendly candidate portal allows people to manage and update their work, personal details and availability without direct recruiter interactions.
Job Recommendations
EVA proactively recommends jobs that align with candidates' career aspirations. Pre-configured elastic & semantic searches or ML-enabled match algorithms power these recommendations.
Job Search
Job Search feature allows candidate to filter jobs themselves.
Impactful Relationships
EVA helps directly drive your employer value proposition and increase your engagement objectives by facilitating a transparent and always-on candidate experience.
GDPR Compliance
EVA Bot supports the management of all candidate-facing GDPR related requests, including complete data extraction and other process requests.
Meet EVA BOt
The Candidate Hiring Sidekick
EVA's conversational chatbot engages candidates with meaningful conversations, initiating the application, screening, onboarding and other processes that can be automated while still adding value to both your team and candidates.
EVA then sends scored shortlists directly to your hiring team's workbench in real-time. Business value is immediate.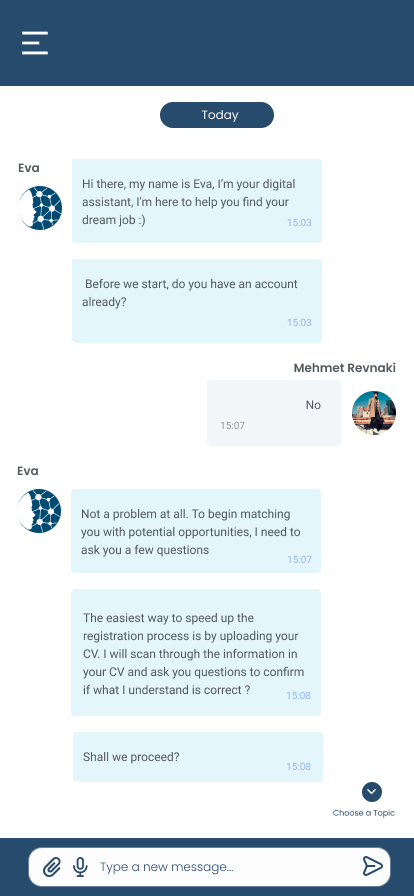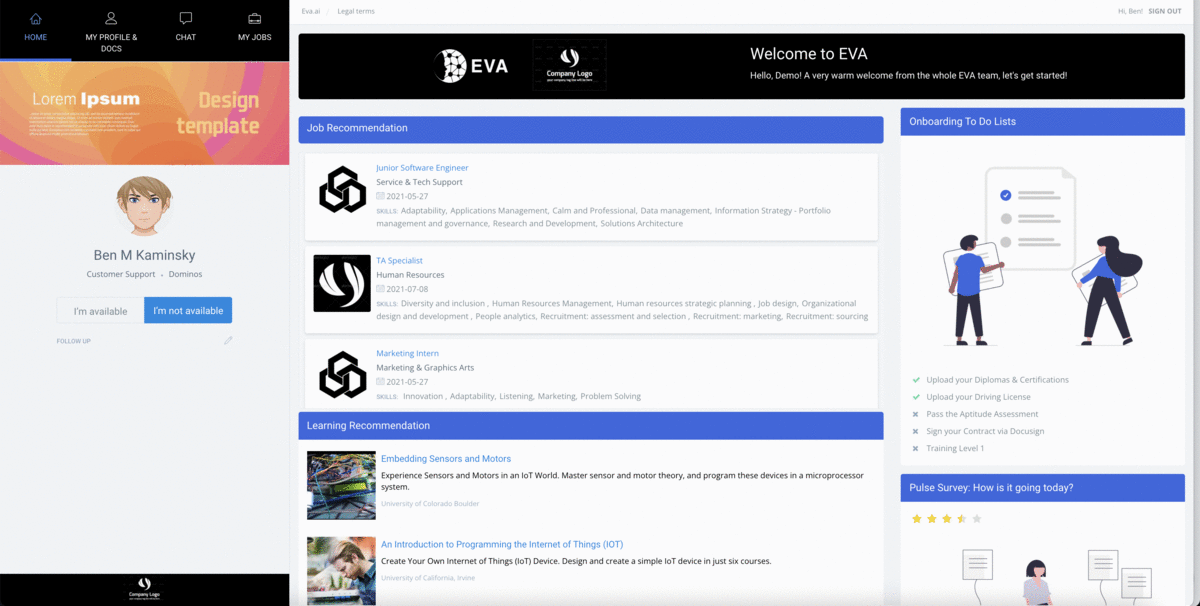 Personalised Experience
Candidate Portal
EVA's configurable, self-serve talent portal delivers candidates the tools they want and need to support their applications and career:
Candidates can easily update information via a chatbot conversation
On-demand application tracking 
Instant responses to FAQs 
Personalised job matching and one-click applications
Real-time conversations with hiring managers  
Mobile-Friendly Applications
Pew Research Center states that 53% of all millennials use smartphones as part of the job application process. EVA candidate portal facilitates a seamless omnichannel journey, regardless of device.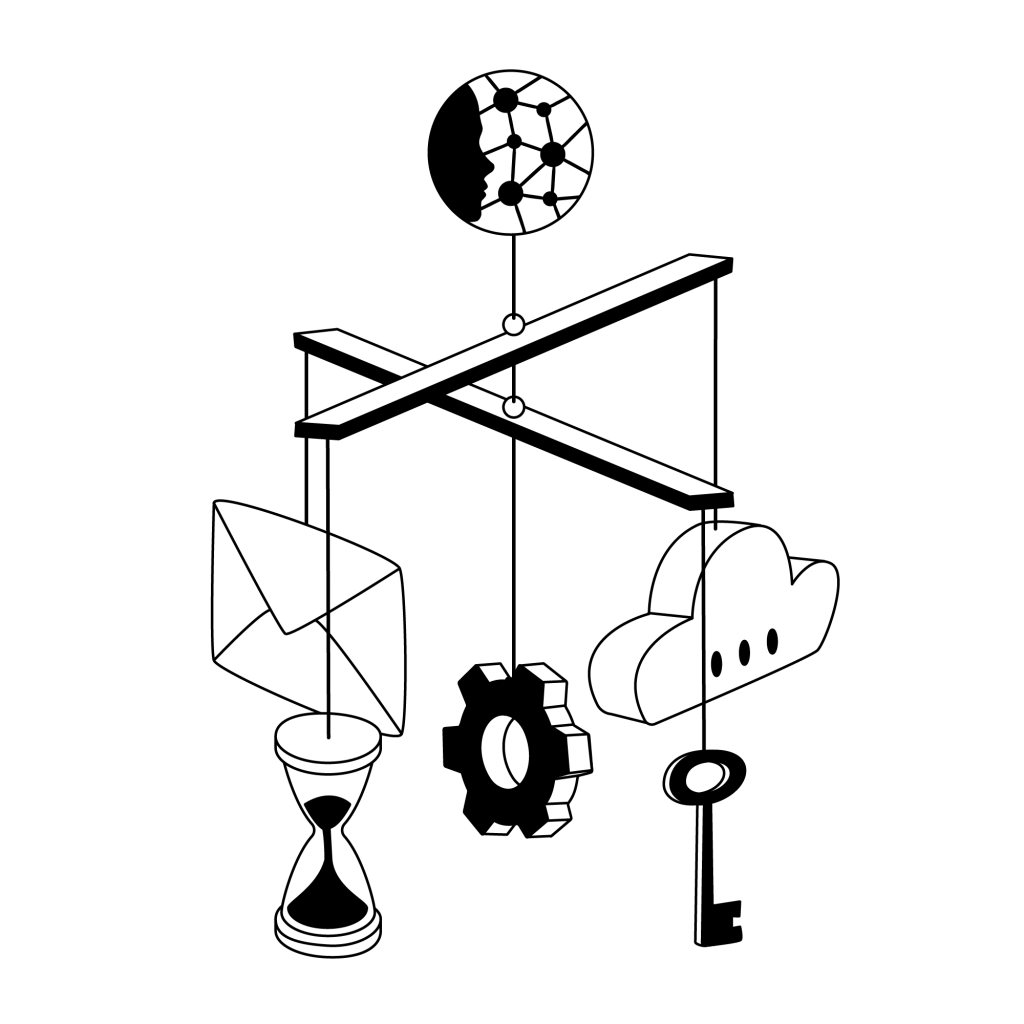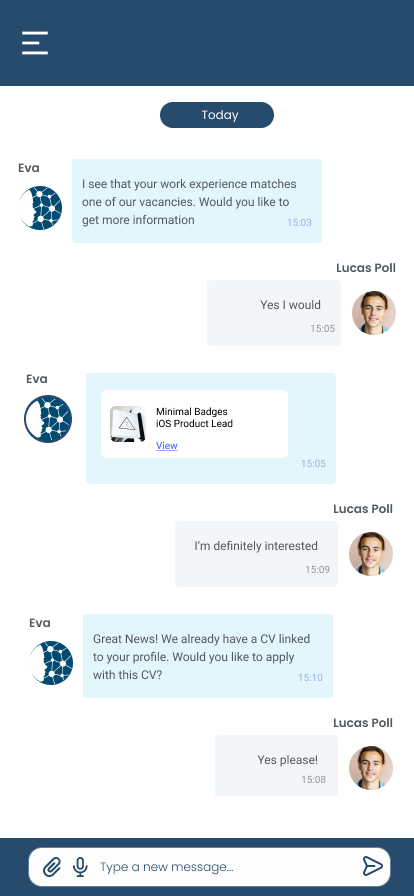 Smoother Application Processes
Candidates shouldn't have to fill out lengthy application forms or wait weeks to get a response, usually in the form of an impersonal, auto-generated email.

EVA Bot parses CVs in real-time, automatically updating profiles and kicking off relevant screening processes to capture intangible insights that go beyond a person's CV.
Candidate engagement across relevant channels managed by EVA Bot – rather than impersonal, one-way data exchanges via forms – leads to application completion rates of over 85%.
Within the candidate portal, applicants can see precisely where they are within the application process in real-time.

Facilitating a two-way conversational experience during the application process drives your employer value proposition by allowing every candidate to have a personalised experience with your organisation.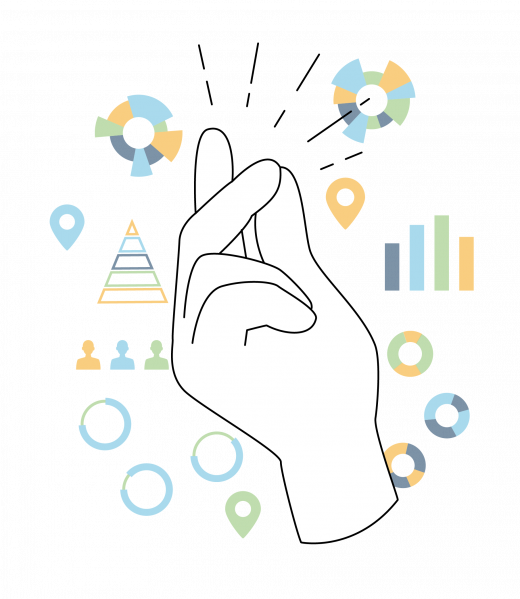 Transform your candidate application experience with EVA
HR 4.0 is a future-proof solution built to remove the frustrations candidates experience today. Inefficient and undefined processes, manual work and legacy systems all limit hiring team capabilities. EVA's automation-first solution help you thrive while delivering an unparalleled candidate experience:
Versus 17 minutes on average – Cut down time-to-apply and replace monotonous and time-consuming form-based applications with an engaging chatbot conversation.
Versus 73 clicks on average – Cut down clicks to apply and get rid of complex application forms with an engaging chatbot conversation.
About 85% of companies email to acknowledge candidate applications. With EVA, you can automatically update candidates at every stage of the application process.
Versus 17 minutes on average – Cut down time-to-apply and replace monotonous and time-consuming form-based applications with an engaging chatbot conversation.
Versus 16 days on average With EVA, you can respond to every candidate and shorten the time it takes to give application feedback.
We heard the first step is the hardest
Step today into the world of


HR 4.0
HR 4.0 Experience
Digital Transformation via Experience-driven Automation
EVA's experience-led solution suites offer unparalleled value to every stakeholder within the HCM value chain.