Effective, Scalable and Automated Talent Management Process
Why EVA Talent Management 4.0?
Cognitive technologies increase employee engagement, improve the experience & hence satisfaction at work by removing misalignments, tedious, repetitive manual data entry & data collection activities leading to burnout.
Well Being
To make work more streamlined and offer people more time to focus on higher-level tasks, EVA conversational AI assistant intelligently communicates with people at scale and automate within a simple, user-friendly interface.
Optimisation
To maintain human resources at optimal performance, EVA helps match the right people with the right skills at the right time for current and future business and project demands.
Mobility
EVA understands job requirements and your candidates' and employees' interests, competencies, and career aspirations to recommend relevant job opportunities.
Cohesion
EVA aligns, inform, and coordinate all groups of stakeholders in workflows to improve fragmented processes into cohesive, transparent ones.
Learning
To help people reach their full potential, EVA recommends learning and development materials that fit the companies' operational needs.
Equality
EVA ensures equal and unbiased access to opportunities to manage a demographically diverse and equitable workforce efficiently and effectively.
Onboarding & Fast Compliance
New Hire Onboarding
EVA's new hire onboarding leverages conversational automation and personalised recommendations to eliminate the previously time-consuming tasks such as:
collecting administrative documents (passports, driving licenses, working visas…),

signing contract with electronic signatures

collecting proofs and validating for compliance purposes diplomas, certifications, skills, proficiencies, etc…

answering to Frequently Asked Questions

sending recommendations for learning and development materials

receiving post-training assessments and satisfaction survey
and much more.

HR can design comprehensive onboarding strategies and map out processes by persona types, contract categories, country, job title and more.
EVA coordination skills ensure that new hires, hiring managers, HR and all stakeholders involved in the process get all the information they need at precisely the right time.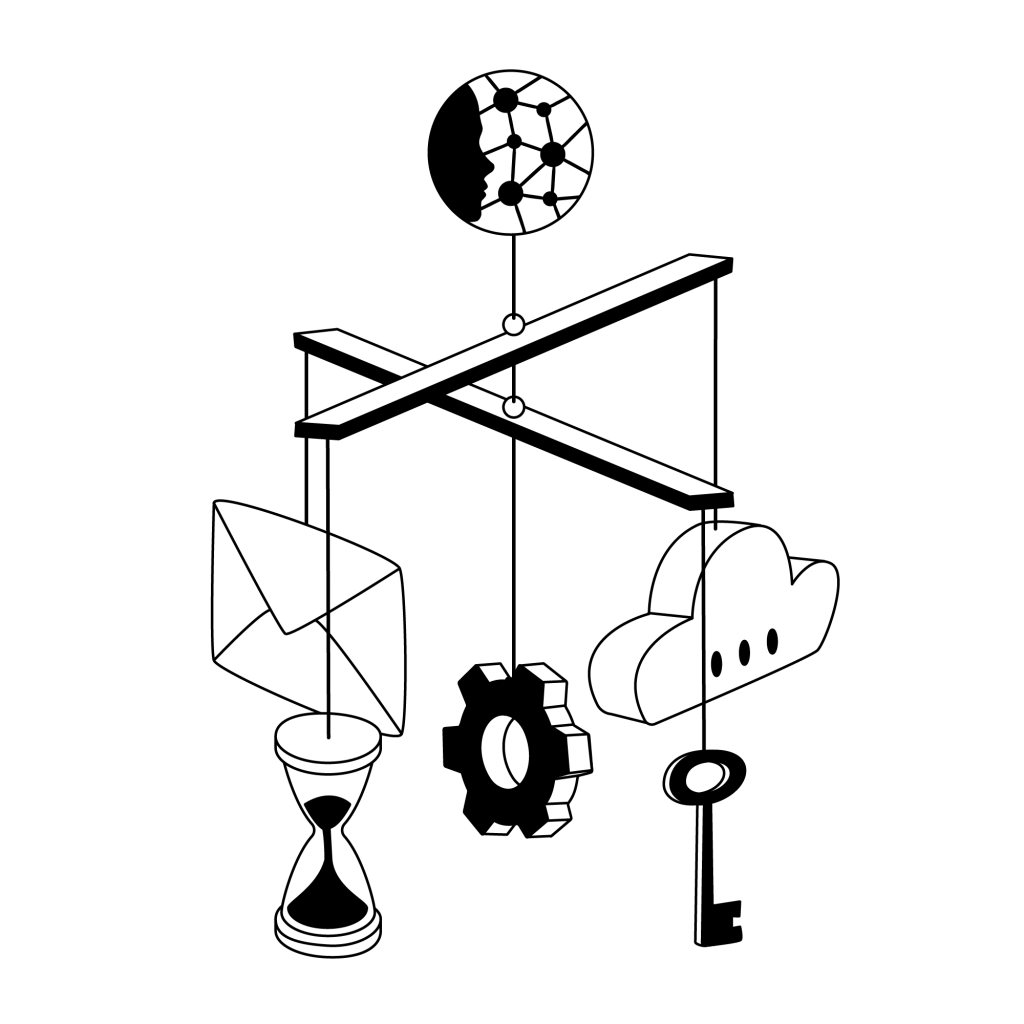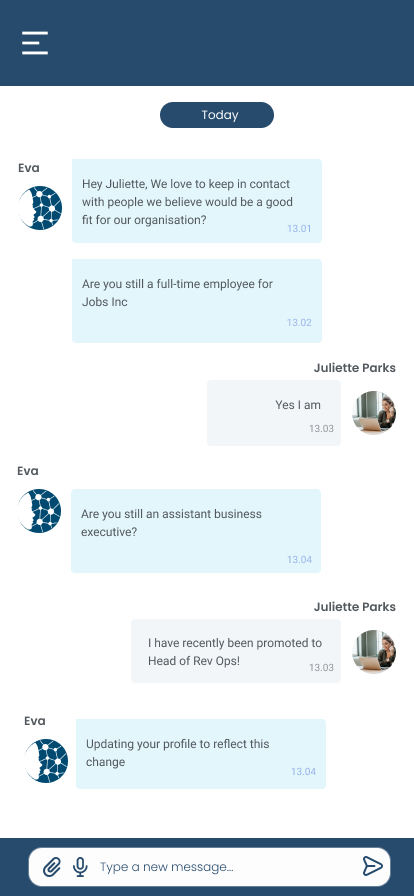 Engage and Support your talent 24/7
Employee Engagement
Employee experience is the battleground for retention & productivity.
Your organisation can strengthen EVP, increase productivity, decrease burnout by deploying a consistent engagement strategy powered by conversational AI & personalised recommendation and process automation.

EVA provides the tools you need to:
organise your internal HR comms, promote EVP and drive culture in a branded configurable employee portal
consistently engage & respond to employees FAQ 24/7 across channels in a personalised fashion automatically at scale
proactively nurture employees with dynamic conversations to gather fresh insights on their current work status, career preferences, existing and new skills or work experience
launch automated employee feedback, peer reviews, and managerial evaluations
Internal Applicants MATCHING & HCM AI Recommendations
Search & Match
Your team members can use EVA's user-friendly powerful Search and Job Matching module to filter, sort and intelligently rank employees based on dozens of parameters.
This module comes with pre-loaded intelligent queries giving your HR team recommendations on which talent:
Could have his responsibilities repurposed
Could be recommended a career promotion or is likely churn or  be released
Could be recommended specific missions, shifts or training.
To generate these queries, EVA leverages:
analysis of employee's profiles and job requirements data
machine-learning / predictive algorithms trained on:


your existing systems data (ERP, HRMS, CRM…)
data and decisions on EVA's portals.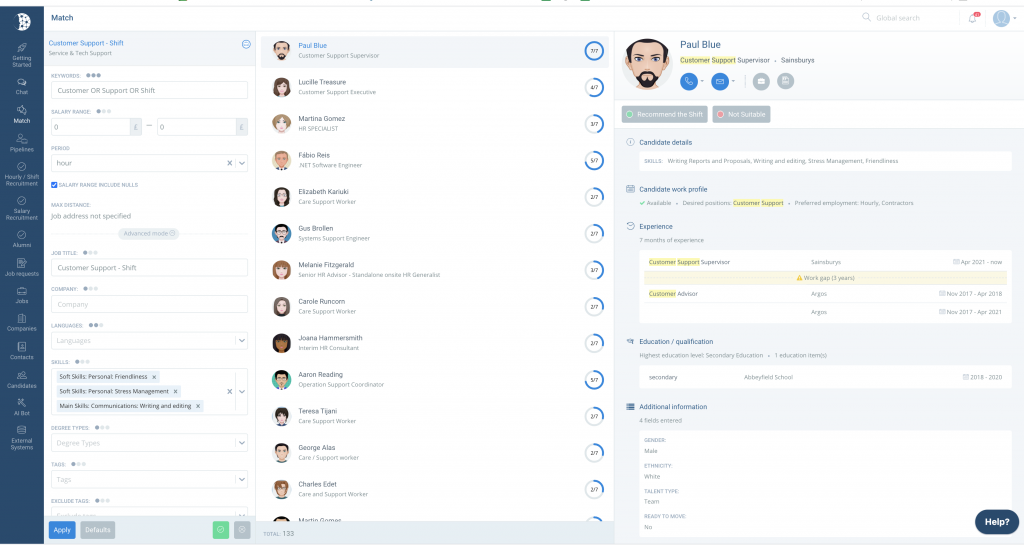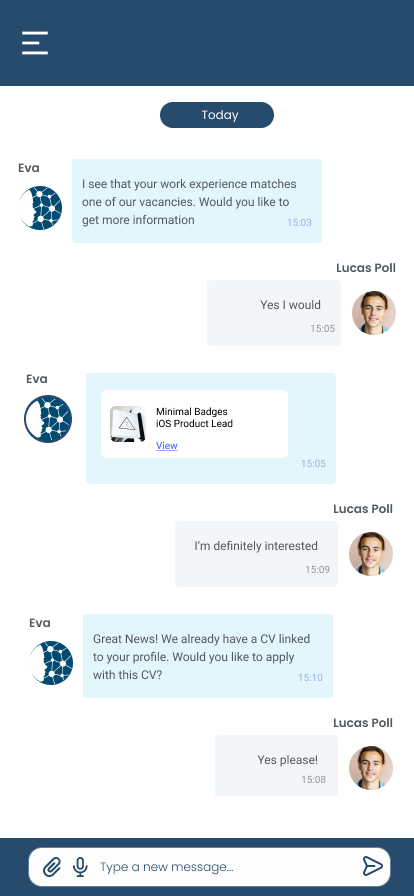 Internal Mobility & HR Capacity Optimisation
Capacity & Mobility
Accelerate your internal mobility and optimise your HR Capacity. EVA helps you:
Build an accurate and constantly up-to-date picture of your capacity
Intelligently recommend job vacancies and missions to your people
Intelligently recommend available & skilled talent to your Talent Management team
Transition employees smoothly from one job or function to another, especially for large-scale restructurings due to COVID-19.
With EVA, you gain a configurable mobility tool that empowers employees, assists managers' decision-making processes, and allows you to implement & automate your action plans.
Dashboards and Reports
Workforce Analytics
EVA augments leaders and decision-makers with talent analytics to understand how to drive performance and sustainable HCM such as D&I opportunities in job pipelines & talent pools, the implementation of internal mobility programs or satisfaction of EVA recommendations.
EVA People Analytics allow you to:
Identify relevant data, questions, charts, filters & drill-downs to conduct specific HCM analysis at macro and granular levels
Generate insightful reports on any element across your data lake (companies, departments, processes, people, jobs, D&I…)
Gain visibility and address bottleneck in operations and talent skill gaps
Predict risk and assess the impact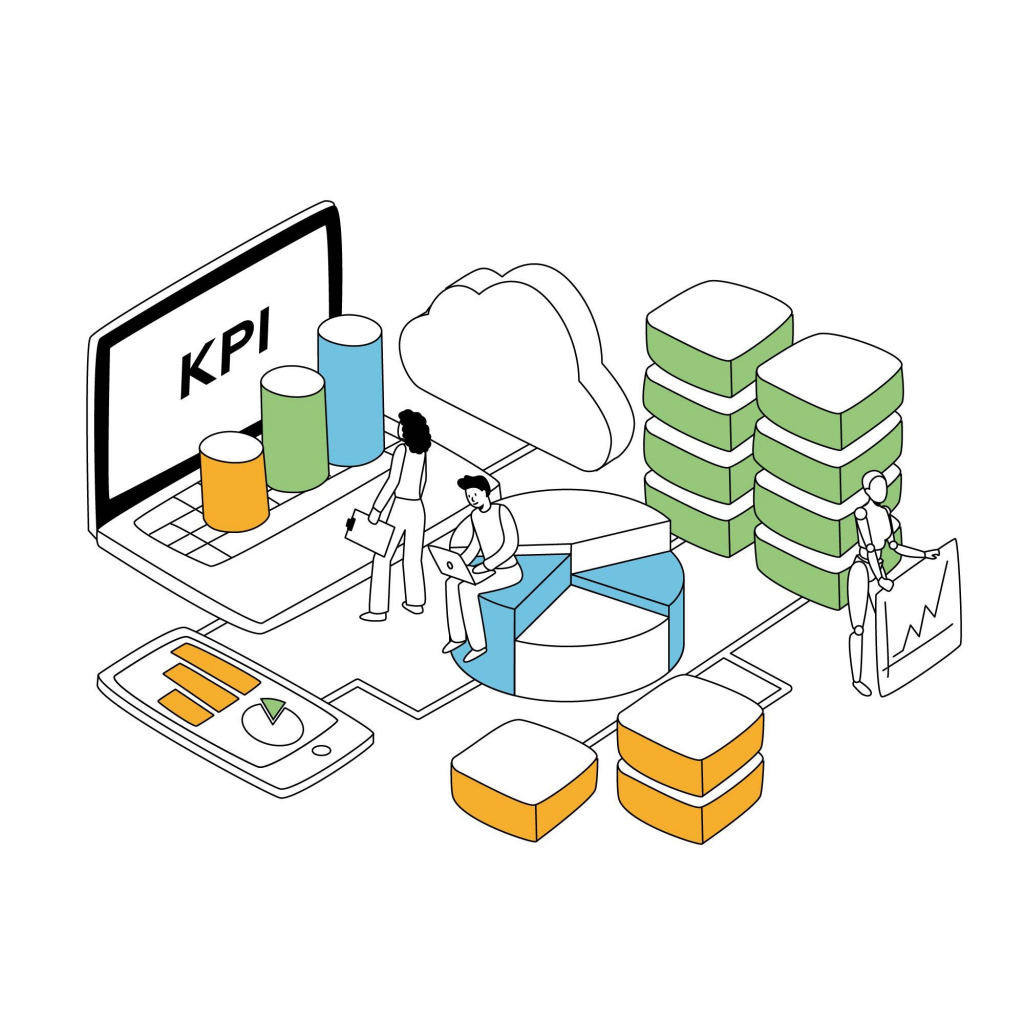 New HR 4.0 components in R&D
EVA's cutting-edge automation platform continues to innovate, turning employee insights into sustainable HR goals.
D&I Matching
Mitigate human prejudice and promote diversity & inclusion of different socioeconomic backgrounds in your workforce by generating D&I-compliant lists of employees.
L&D Bot
Recommend relevant learning and development materials so your teams can reach their full potential.
HR Services
Provide first-line support to most Frequently Asked Questions
Employee EX
EVA Bot collects and parses fresh and frequent insights including pulse, feedback, performance and more.
Commuting Optimisation
To solve both economic and environmental challenges, EVA puts both workforce expertises and organisational demands on the map in real time, avoiding waste in telecommuting or transport.
Hybrid - Flexi Models
For a more fair, attractive and streamlined talent operational system, EVA adapts to flexible work and hybrid models.
We heard the first step is the hardest
Step today into the world of


HR 4.0
EVA talent management
Other complementary modules to drive sustainable HCM
Align all your initiatives with EVA talent management solutions within one revolutionary platform.