EVA connects with a multiverse of systems
EVA connects with the most popular and conventional HR systems like SAP SuccessFactors, Oracle, Workday, Salesforce, Sage HR and more.
Anything you do to streamline your HCM operations is a good idea! So, we do not disturb the loyalty towards your legacy enterprise systems and processes, instead, refresh and refit your tech stack to a modern HR 4.0 experience.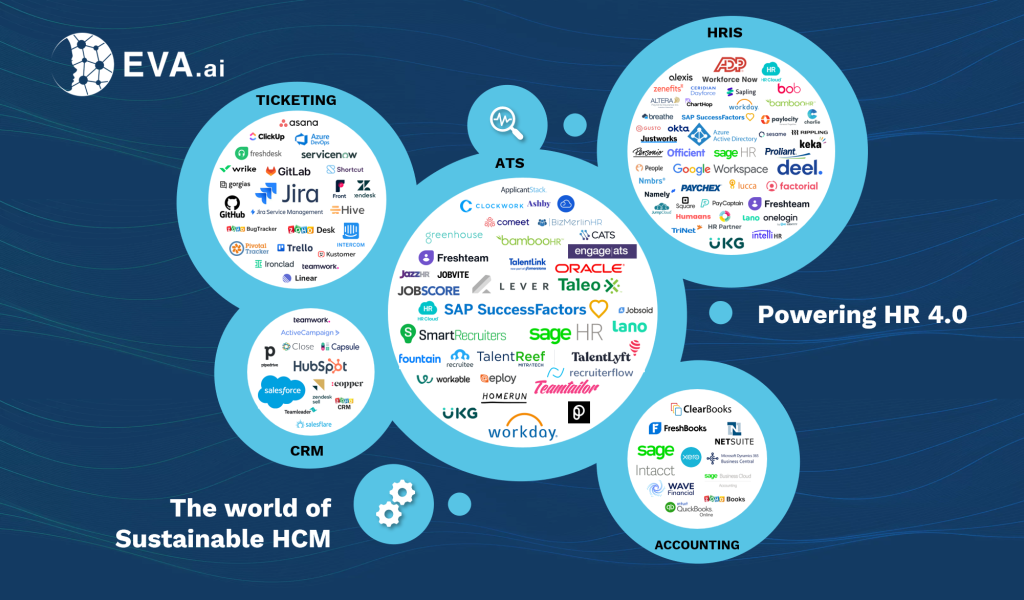 Unlock IntegratED Capabilities
EVA Connectors lead into an HR flow state
From talent sourcing to hiring, engaging to onboarding and people analytics, complement your HR value chain with integrations wherever you see fit!
You could eliminate tab-switching to push and pull data; have it together in a single UI experience on the EVA platform.
Manage applicant tracking (ATS) and candidate relations (CRM) with superior talent engagement efficiencies.
Refresh data profiles and add an intelligent dimension to HR workflows with EVA's AI recommendations, chatbot, and BI suite.
Create your wishlists of talent, skills, workforce insights and metrics from different systems and visualise data clutter-free on HR 4.0 portals.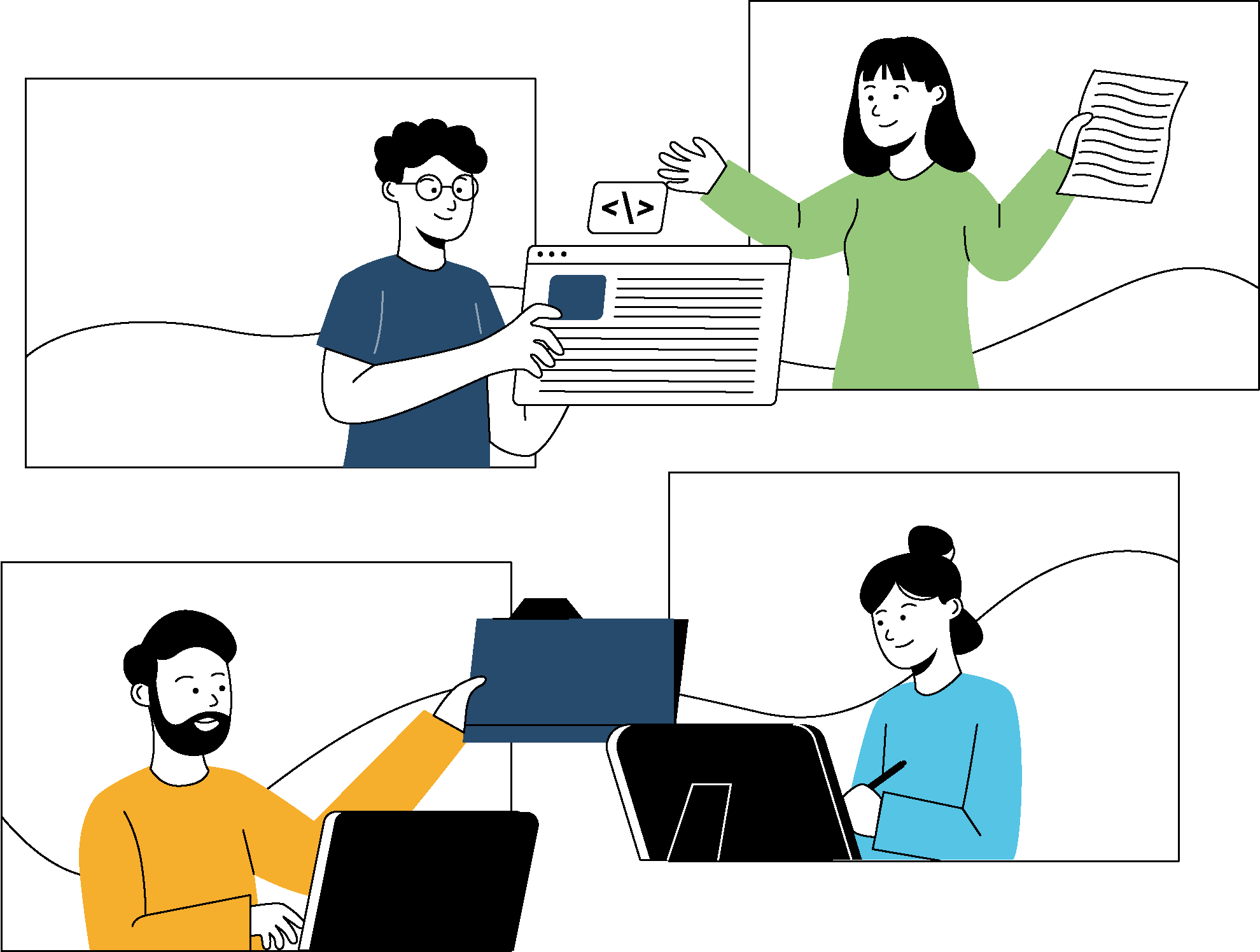 Begin and end HCM Operations on EVA.ai
EVA's microservice and open API architecture allow teams to connect the systems in use every day, aggregate all of your data and sync whilst ensuring that data moves securely and transparently across your organisation in real-time.
Microservices & Open API Architecture
EVA powers bidirectional sync of data in the connectors ecosystem using unified open API. Built on microservices architecture, EVA can be used as a modular automation layer atop the current HR tech or data lake (bulk data migrations).
Roles, Permissions & User Groups
Roles, permissions and access privileges can be established directly in EVA, allowing for easy management of HR user groups based on specific processes. RBAC maintains integrity in recruitment data, leadership-relevant data & so on.
Augmented Automation Capabilities
Configure self-service requests and workflows on EVA UI to link accounts, query information, retrieve data, standardise & transform data, and follow it back into your HRIS with relevant updates. Manage all transactions on a global dashboard.
Data Privacy and GDPR
EVA transacts with your organisation's data & systems fully adhering to Data Privacy and GDPR compliance mandates. You can run user consent campaigns through EVA Bot to make it easy for Talent/HR Users to opt-out, accept, or modify settings.
Audit and optimise HR Tech stack
EVA takes an HCM consulting approach to rationalise your data logic for unified talent intelligence and maximise the experience of a connected ecosystem to manage your talent lifecycle on a single platform.
Enterprise-grade Security
We will not let your enterprise security compromise with the scale and variety of integrations you choose. EVA provides Web Application Firewall, DDoS protection and intrusion prevention systems that block unauthorised access and suspicious activities. Our policies and processes conform with ISO 27001.
We heard the first step is the hardest
Step today into the world of


HR 4.0
COGNITIVE TECHNOLOGIES POWER HR 4.0
Become efficient and effective at every stage
EVA.ai's automation-first mindset combined with cognitive technologies creates a digital enterprise that is interconnected and capable of making holistic, informed and data-driven decisions that facilitate intelligent outcomes.