Increase your EVP
Deliver an exceptional people experience. Configure EVA Bot to manage everyday workflows for employees and candidates from a single platform.
Win on Experience
Empower your hiring teams to spend less time doing admin work and more time nurturing talent.
24/7 HR Services
Keep the conversation going with candidates and employees, even after standard business hours.
THE HCM conversational assistant
Why EVA Bot?
EVA Bot is the conversational automation layer that delivers an amazing experience for employees and candidates alike.
Global enterprise companies and government agencies trust EVA Bot as a solution for engaging their people, deliver on experience and process automation.
No Code Platform
Design conversational workflows around conversational 'targets' that EVA Bot must adhere to without writing a single line of code.
Powerful Rephrasing
Harness EVA Bot's ML capabilities by quickly identifying what works and what does not at every conversational point to optimise automation further.
Custom Targets
Should a conversational target not exist in EVA Bot's existing knowledge set, your organisation can commission 'custom skills' to be developed as promised.
conversational automation
Simplify Work
EVA Bot can be your team's side-kick that's 'always-on', handling repetitive and time-consuming requests so your team can focus on the bigger picture.
Intuitive Interface
Configure EVA Bot workflows and rephrasing chatbot dialogues in a few clicks.
Flexible Implementation
EVA Bot integrates with your organisation as the conversational-automation layer for your legacy systems or as part of the broader EVA solution.
Omni-channel and Multi-device
Give talent the ability to engage with your organisation on any device and any channel of your choosing.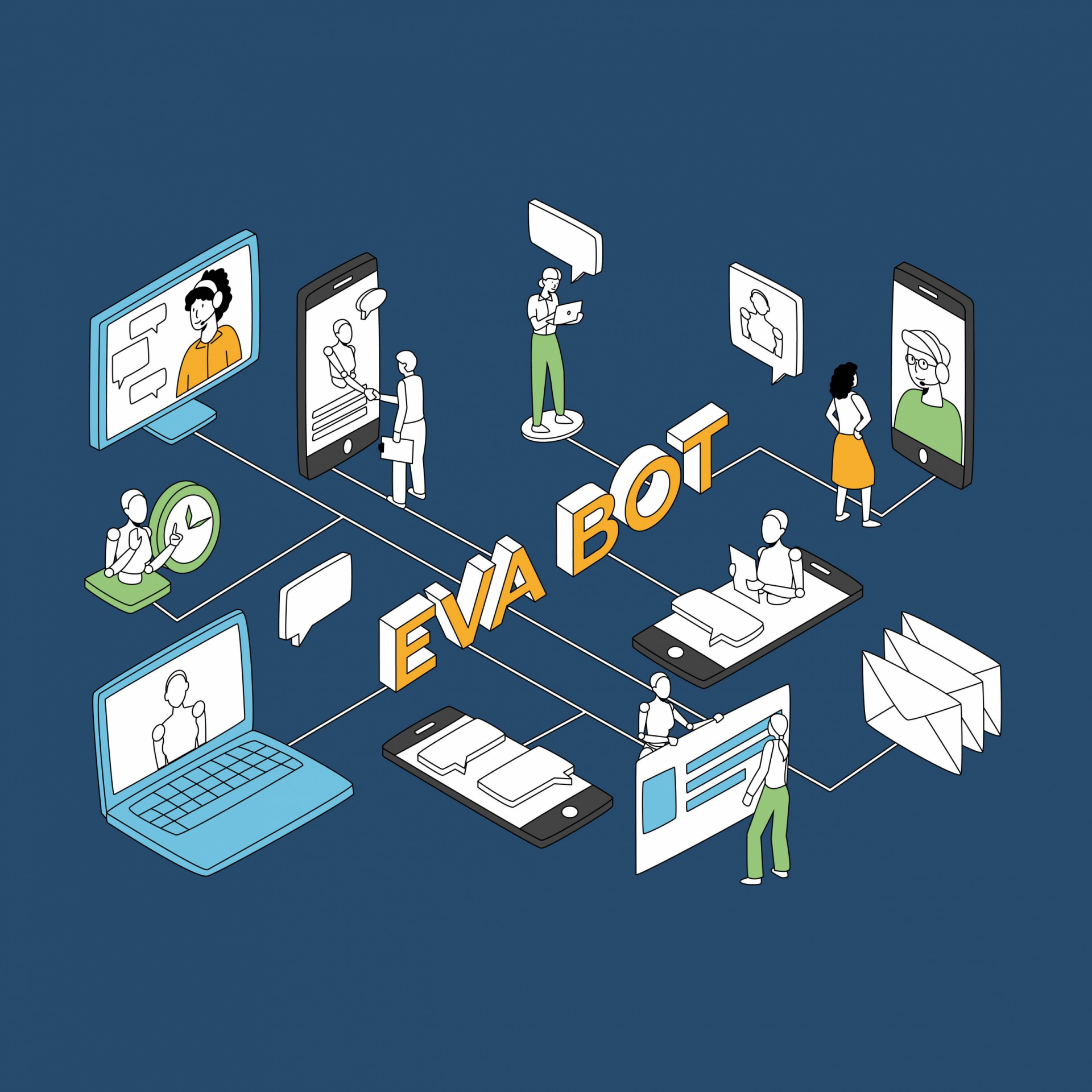 always-on hcm experience solution
Revolutionise how people experience work
Launch EVA Bot via the chat widget, URL, Facebook messenger, Whatsapp & Telegram, and SMS.
EVABot also delivers on-demand job updates, answers questions 24/7, and pushes tailored job recommendations.  
Do More With Less
Let experience be your competitive advantage
EVA Bot helps organisations attract and retain their best people by assisting enterprises in delivering on experience. EVA Bot lets you increase trust and transparency, driving feedback loops from users' first day to their last.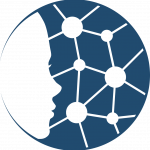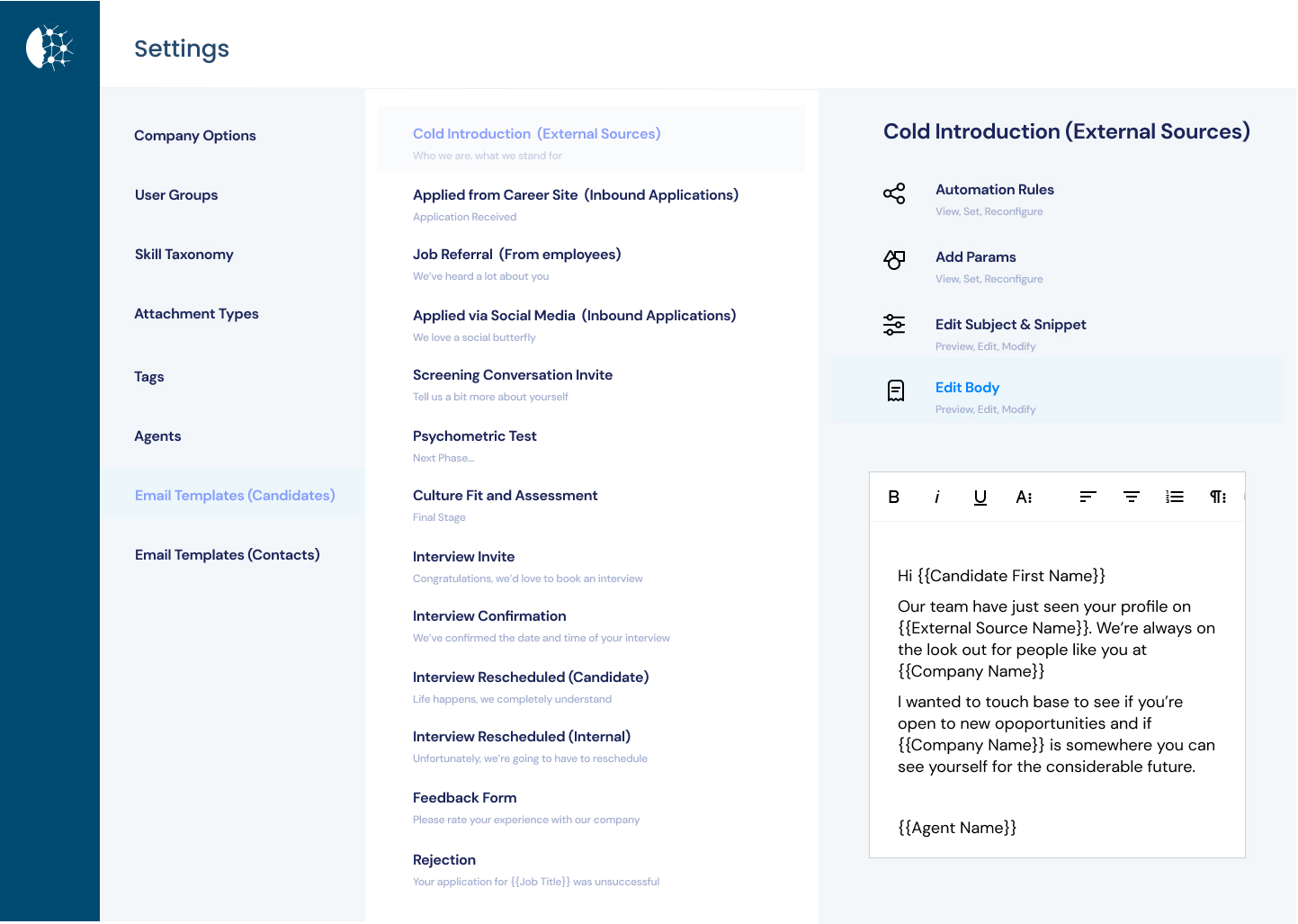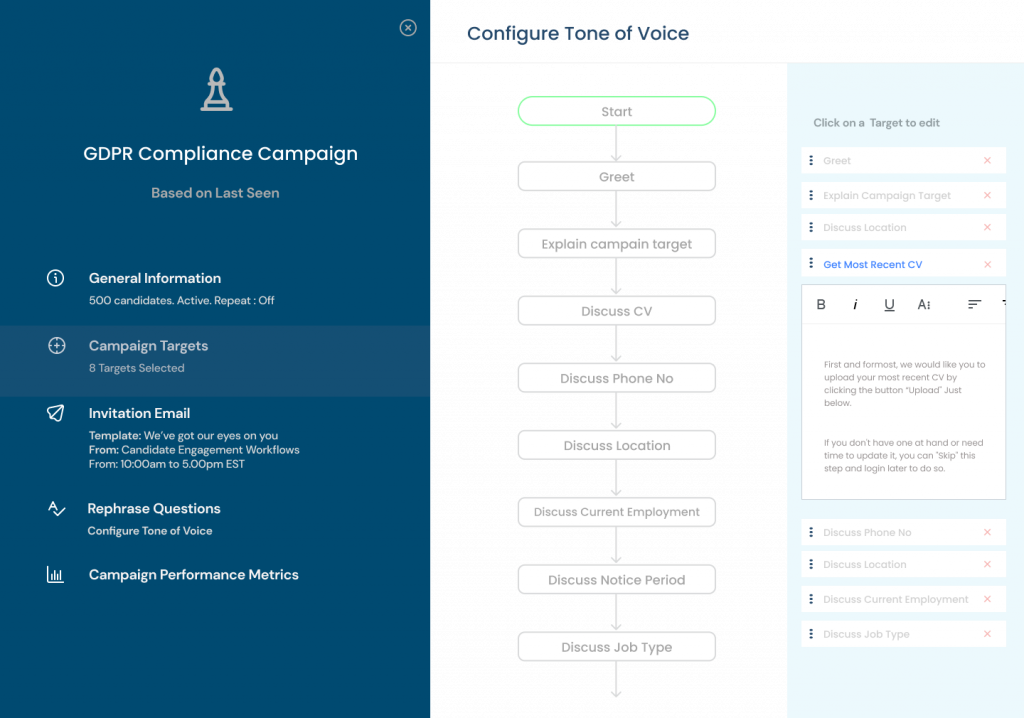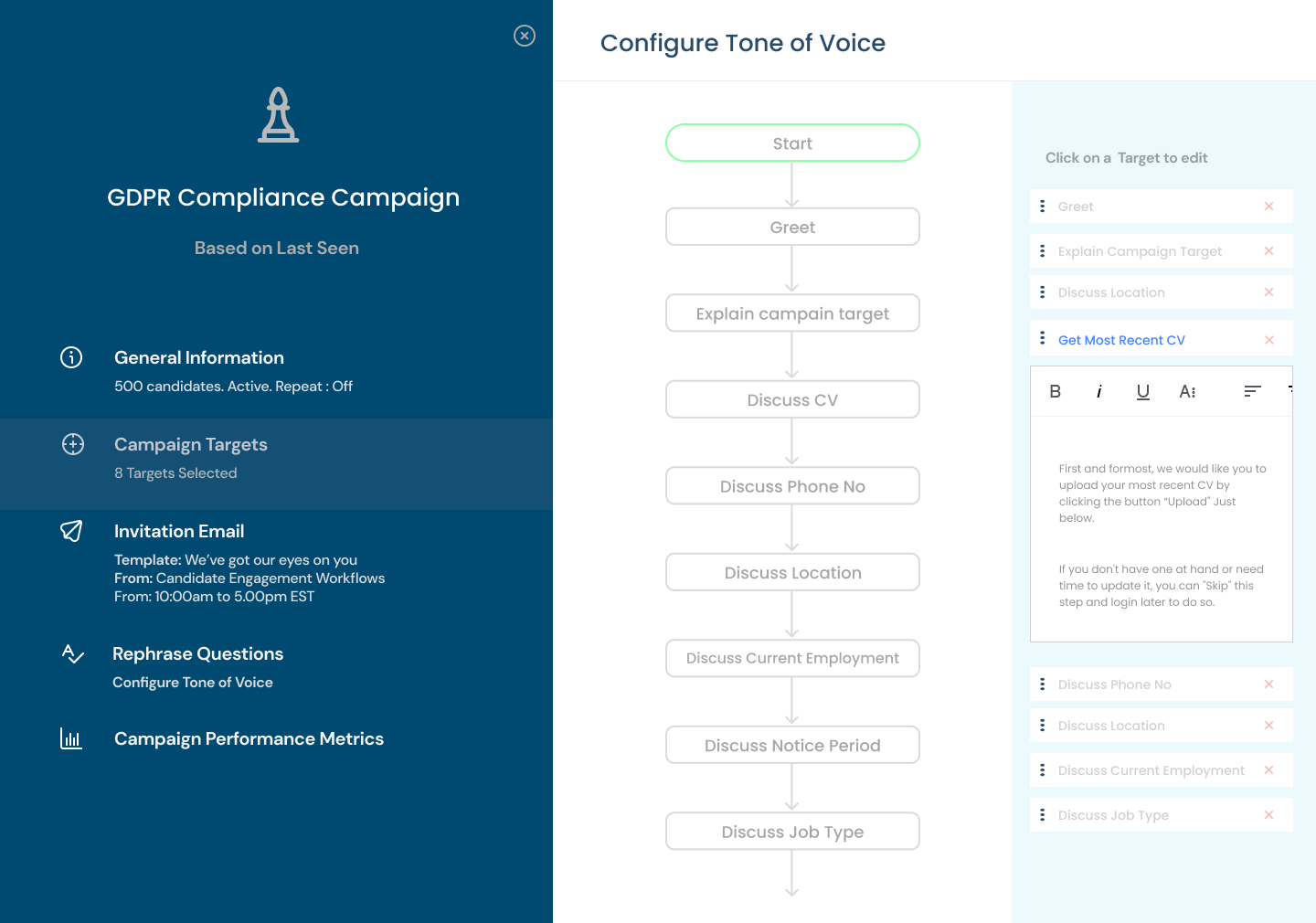 Natural Language UNDERSTANDING CHATBOT
Conversational AI
EVA Bot leverages machine learning (ML) and natural language processing (NLP) to contextualise human language and determine the best way to handle and respond to user input.
Natural Language Processing
EVA Bot understands the natural language of the users' answers, guesses its intent and parse the relevant information in your database.
Machine Learning
EVA Bot learns from your feedback to deliver increasingly accurate responses the more it is used.
Automate Compliance requests
GDPR processing and management
EVA Bot supports all GDPR related requests, including complete data extraction and GDPR process requests.
EVA Bot collects, tracks, and updates user content, gives on-demand access to a privacy policy page and facilitates compliance-related conversations with the end-user.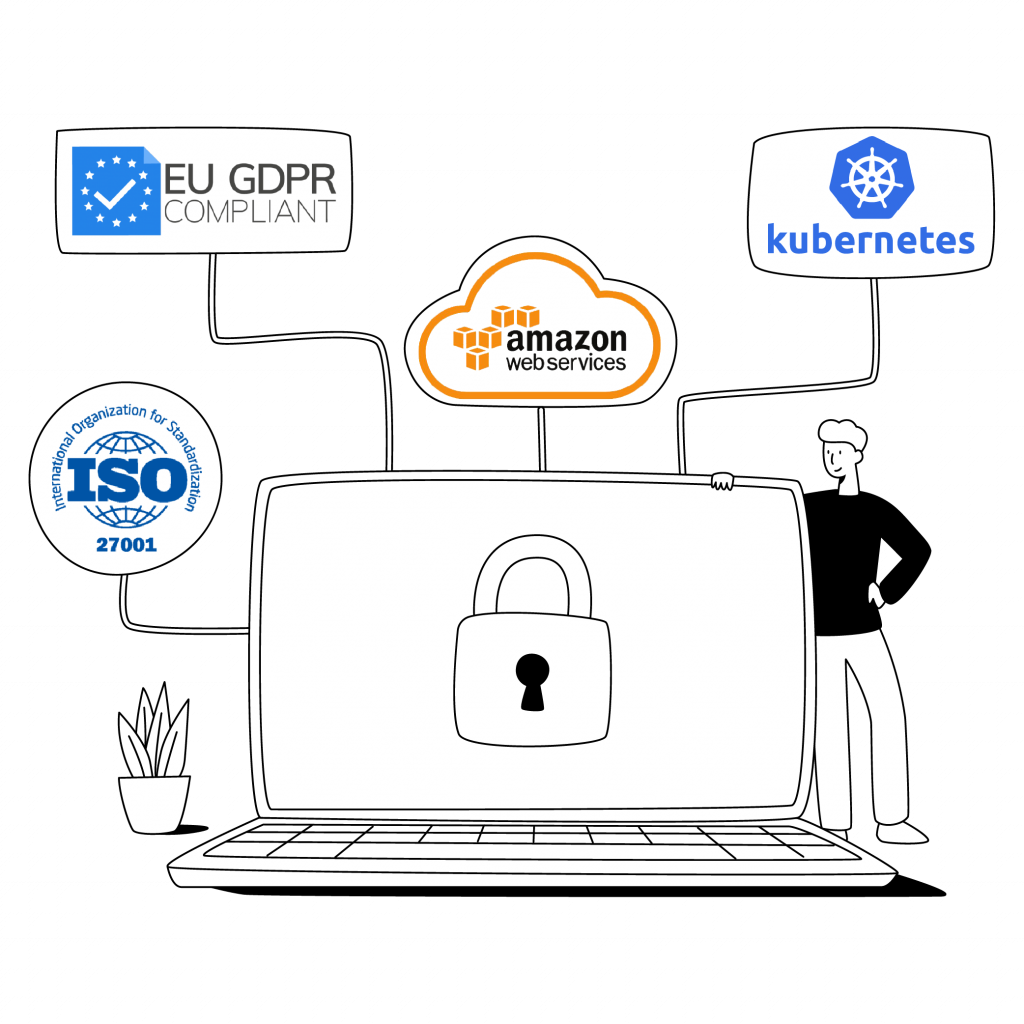 We heard the first step is the hardest
Step today into the world of


HR 4.0
facilitating intelligent outcomes
Become efficient and effective at every stage
EVA.ai's automation-first mindset and its converged cognitive technologies create your digital enterprise. An enterprise, not only interconnected but also capable of making holistic, informed and data-driven decisions.