Recruitment analytics solution
EVA Hiring Analytics
EVA's recruitment - hiring analytics capabilities give your talent acquisition - resourcing teams real-time insights so that they can make the best decisions faster.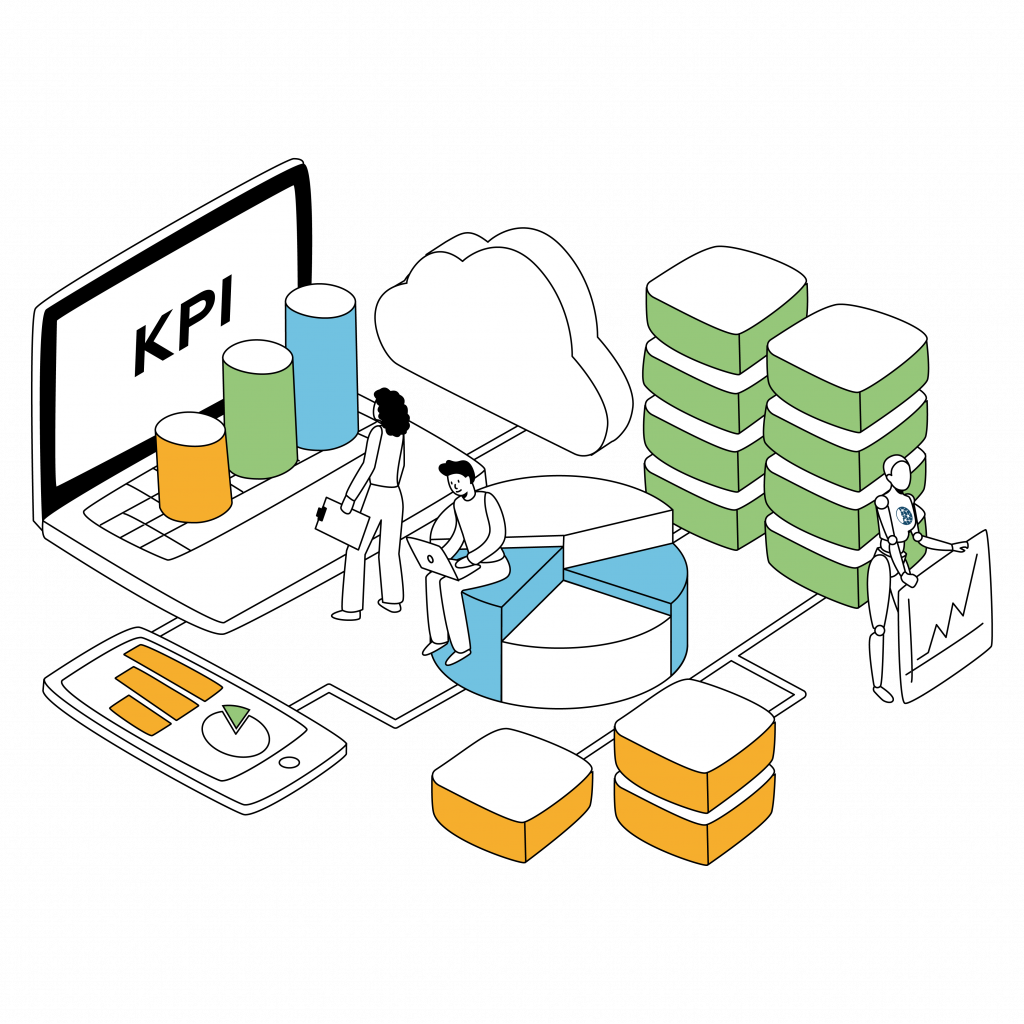 Why EVA Hiring Analytics?
Track and monitor your KPIs in real-time, make strategic decisions, unlock potential revenue streams and drive business growth. Visibility of your recruitment processes allows you to identify what's not working for your business while empowering you to take action on what can be improved.
Meanwhile, EVA learns from your business processes and presents you with data-driven insights for your recruitment needs.
Holistic approach
EVA aggregates all the data from third-parties, career websites, jobs, candidates, pipelines into a secure and dynamic database, giving recruitment teams real-time metrics around hiring success.
Role-Focused Dashboards
Role-focused dashboards are easy to use and allow users to intuitively explore data relevant to their responsibilities.
Data Governance
Enterprise-grade data governance and security controls. Collect data, access, aggregate and deploy reports from, through and across the platform.
Democratise relevant, real-time data management
Real-time analytics ensures that talent acquisition teams can spot critical trends and act on them before they evolve into issues. Analyse candidate data at a glance and drill down or filter as needed to have real-time insights that drive candidate experience and improve hiring strategies.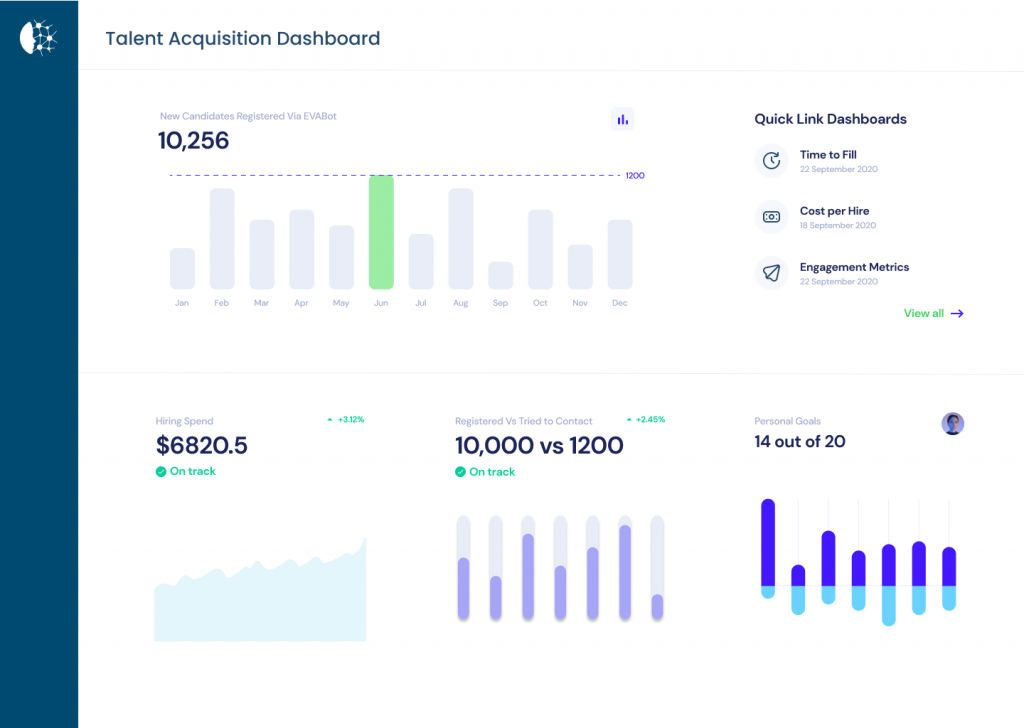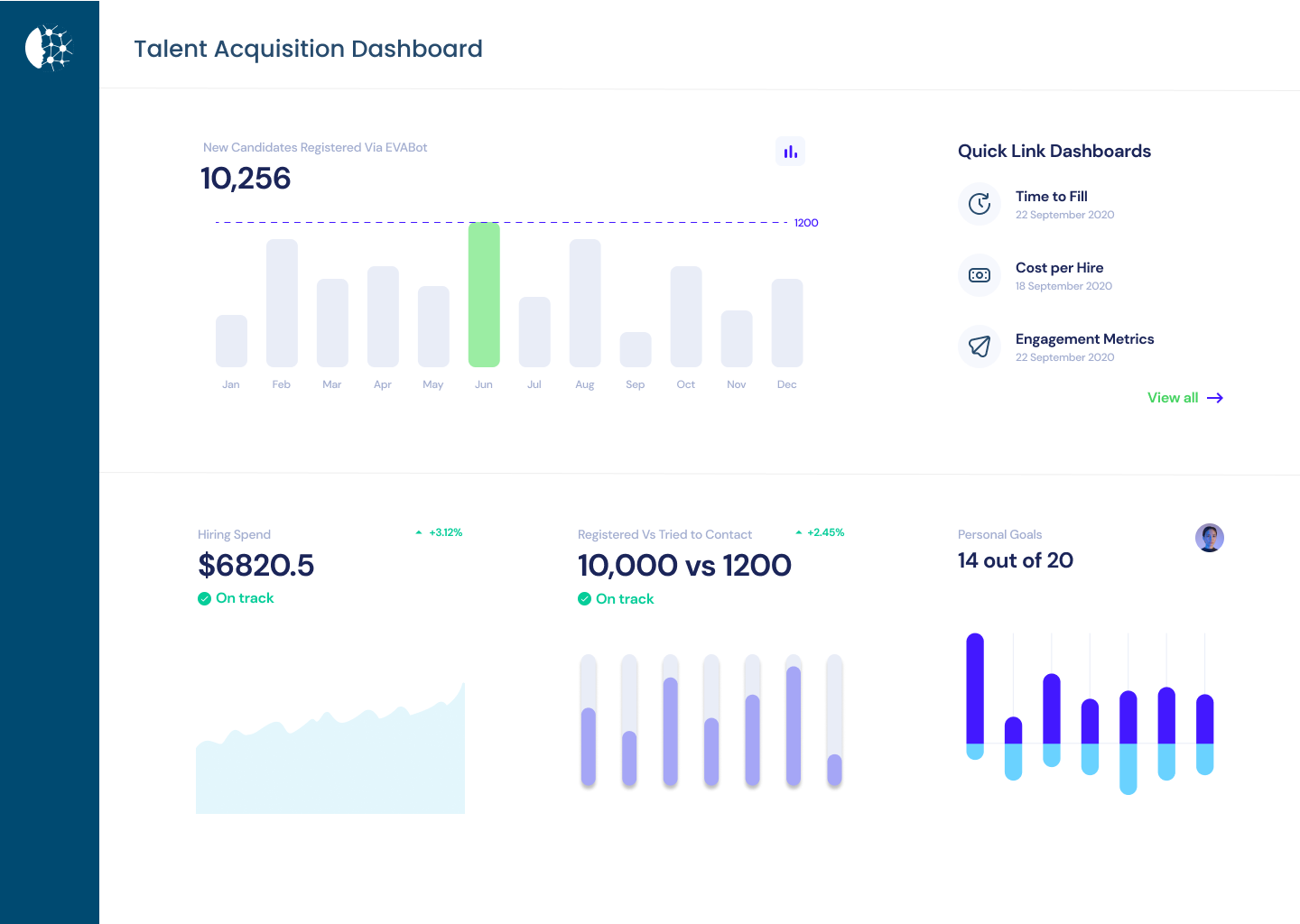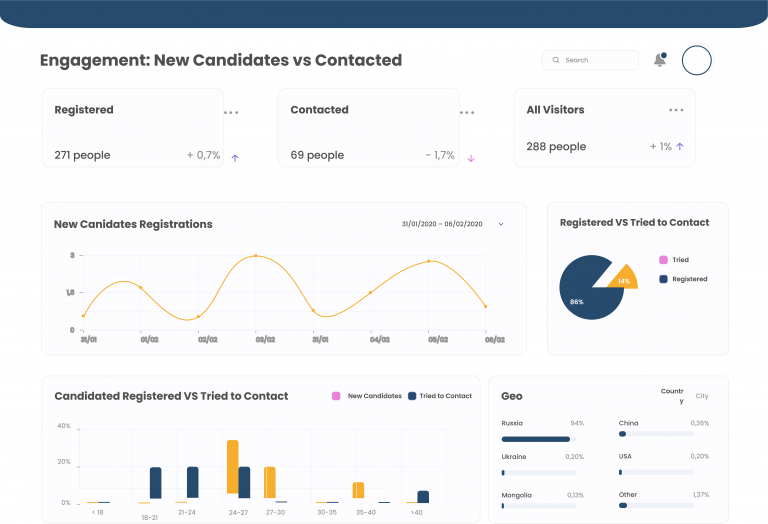 dashboards and reporting
Make Smarter Decisions
EVA offers highly configurable, beautiful reporting across the complete recruitment life cycle covering a total of 43 key metrics.
The following types of Dashboard widgets are available:
Contact Reports
New Candidate Registrations
Engagement Metrics
Pipeline statistics 
Churn/Drop-off metrics
…and more
Maximise hiring performance while meeting the fast-paced demands of the digital economy with talent data and insights.

EVA's analytics capabilities are talent acquisition teams with the data and reporting tools necessary to drive recruiting strategies forward.
Gain key insights into your hiring process with end-to-end recruiting analytics + real-time data dashboards.

Centralise your people data with seamless integrations
EVA's business intelligence features allow you to connect your legacy systems and eliminate data silos by unearthing insights driven by a single powerful view of all of your hiring metrics. 

We heard the first step is the hardest
Step today into the world of


HR 4.0
Breakout Performance With EVA Modules
From one revolutionary modular platform, leverage EVA's Talent Acquisition technology modules to align all your hiring initiatives and grow sustainably.