Find great candidates
Engage meaningfully
Increase productivity
EVA, the most powerful intelligent recruitment platform
We give you the edge to maximise productivity and value, without compromising the quality of the relationships you build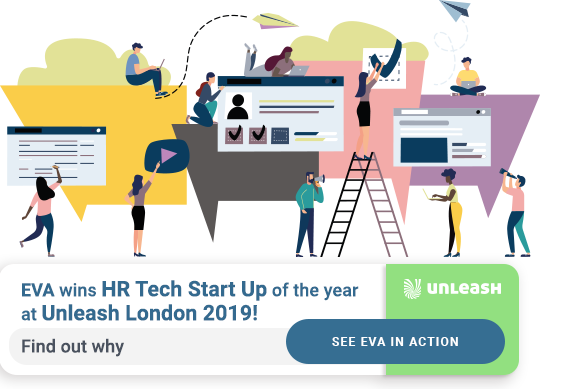 Discover Features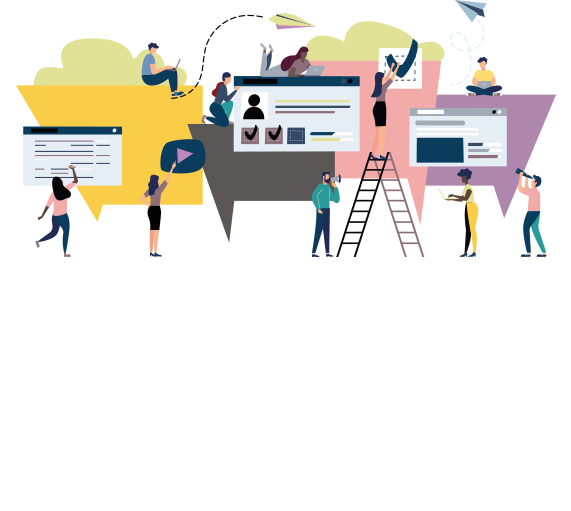 PREDICTIVE SCREENING
Source, shortlist and predictively match with the best fit candidates, automatically and in real-time, with incredible accuracy.
INTELLIGENT AUTOMATION
EVA effortlessly automates low level time-consuming tasks, so you can consistently achieve more on high value activities.
INTELLIGENT COMMUNICATION
EVA manages and engages in multiple stakeholder conversations simultaneously. Build, scale and nurture valuable relationships over multiple communication channels
REAL-TIME ANALYTICS
EVA analyses every piece of data within your database, discovering valuable insights and generating real-time actionable reports, that allow you to successfully recruit, every time.
---
The single solution that brings
everything together.
---
Machine learning, Artificial intelligence, ATS, CRM, ChatBot, Process
Automation, Sequencing, Automated scheduler, Omni-channel
communication and Real-time analytics
Book a demo
SIMPLE YET REVOLUTIONARY
Whole lifecycle recruitment
EVA is the only cohesive recruitment solution on the market that is an ATS, CRM and Virtual Assistant, all in one!
We combine machine learning , automation of processes and A.I. functionality to build a powerful platform that augments productivity from sourcing to placement.
Intelligently source and expand your talent pool, consistently predict quality hires, automate interview scheduling, implement productive processes, engage with candidates via our built-in chatbot, track your KPI's and secure business growth.
Learn more
A customisable hub that becomes the heart of your processes
There is no one-size fits solution for recruitment, our team can customise EVA to align with your business goals, pain-points, processes and branding.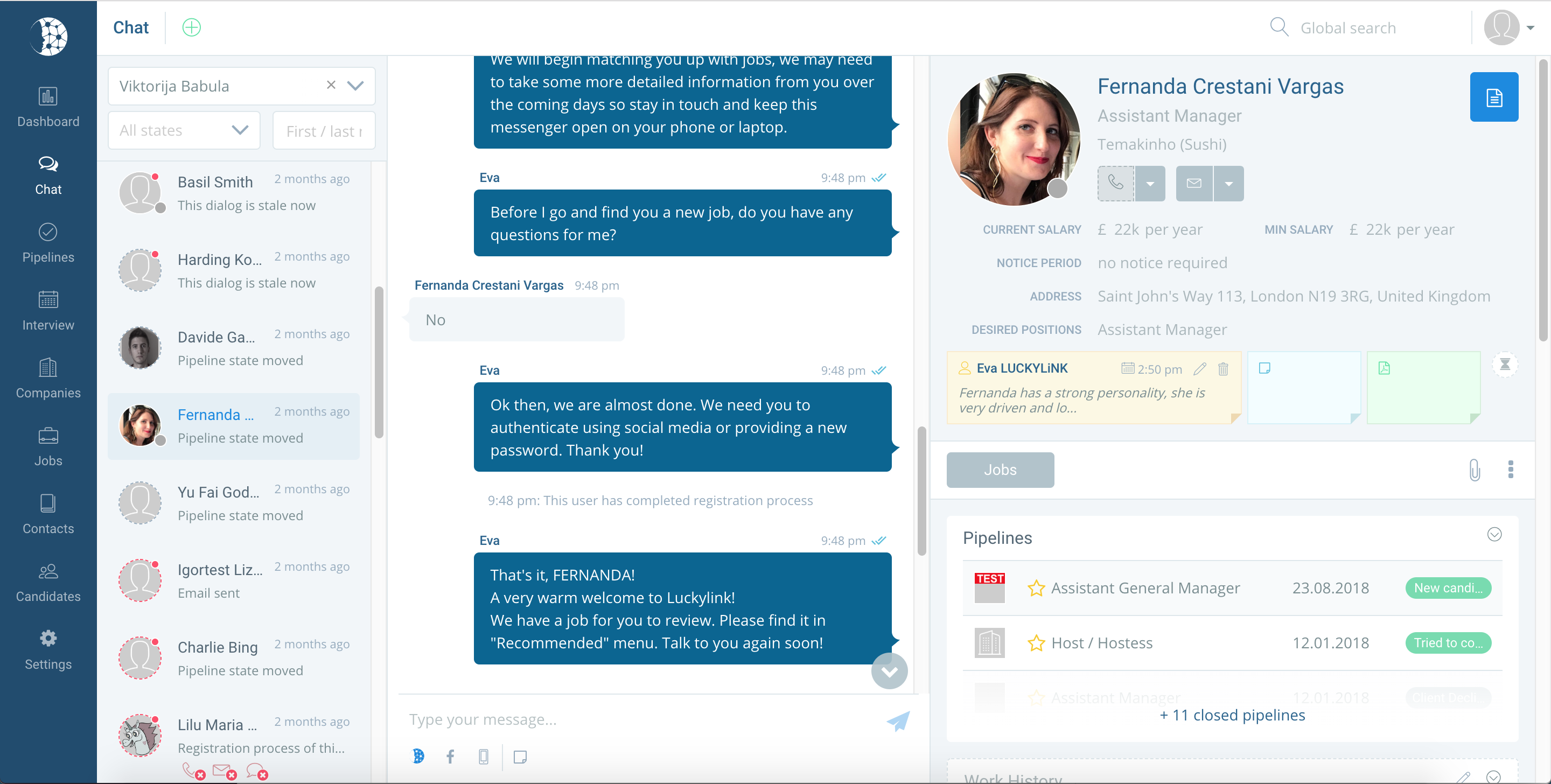 Intelligent workflows that work for you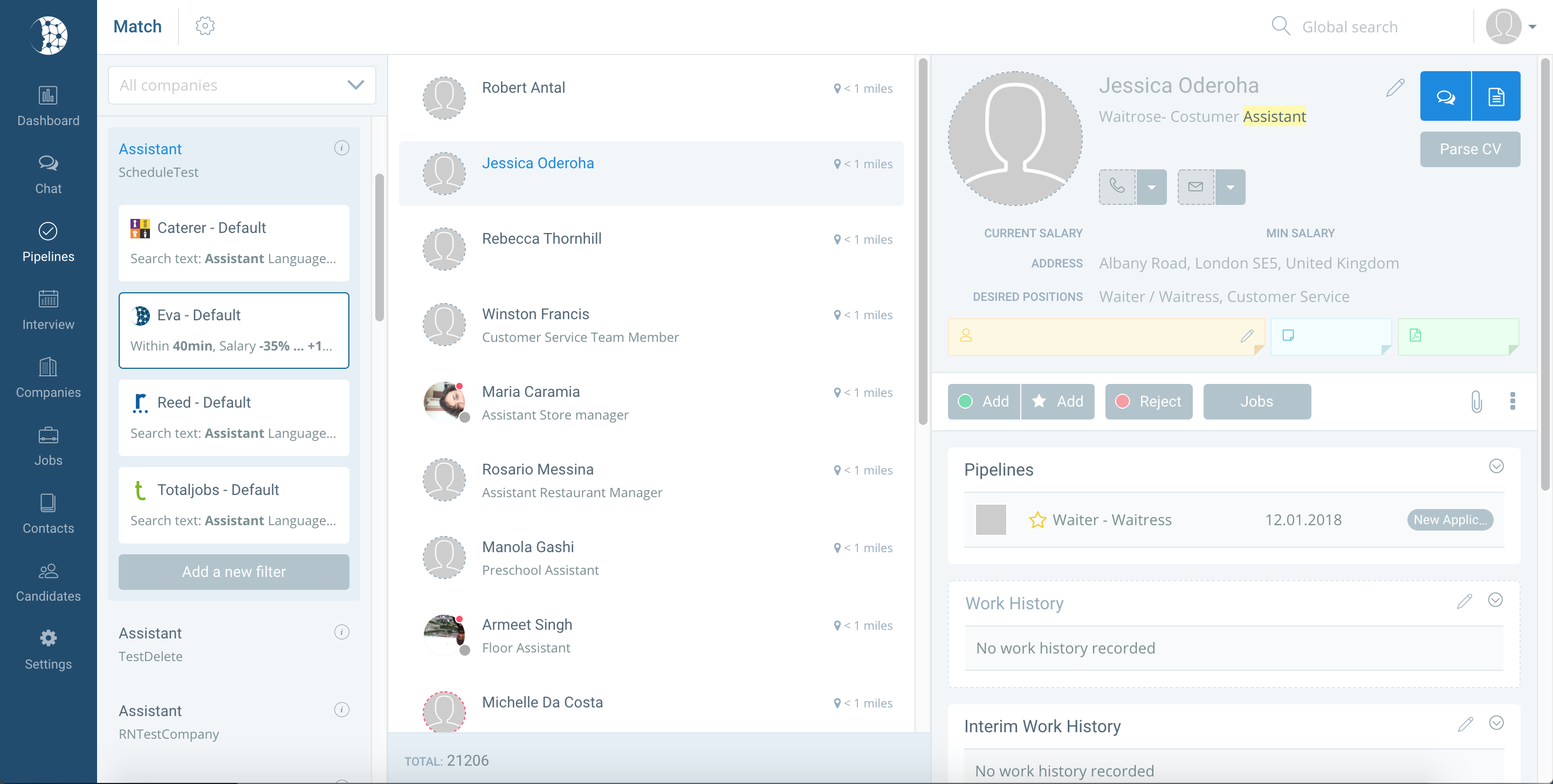 EVA ingests, retains and utilises data from every decision within your recruitment processes, ensuring specific recruiter knowledge and expertise is sustained within your business.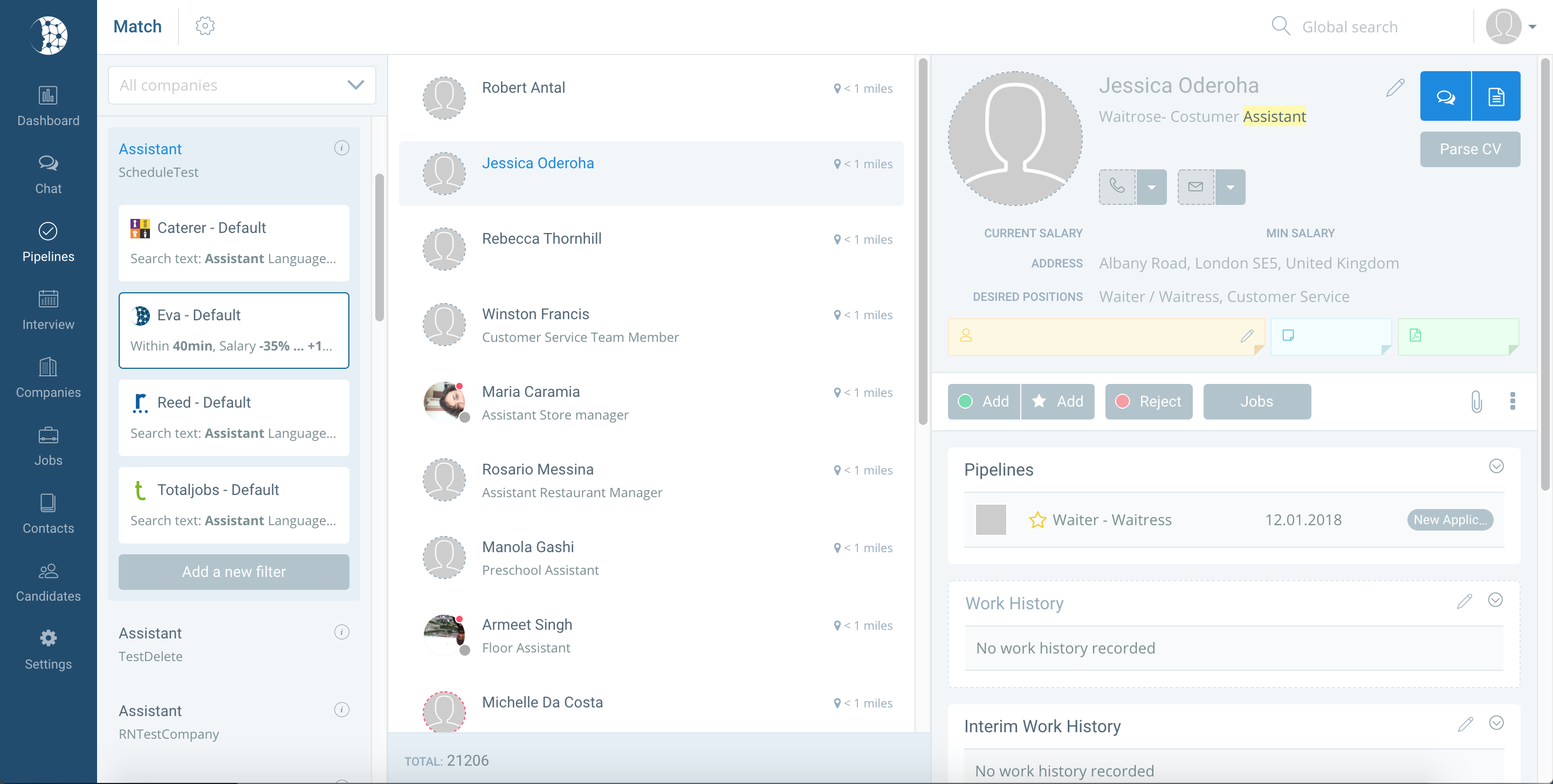 Build, grow and improve candidate relationships
EVABot is the NLP powered chatbot that allows you to foster personalised candidate relationships at scale. Our bot proactively engages with candidates over multiple channels and automatically updates their records in real-time.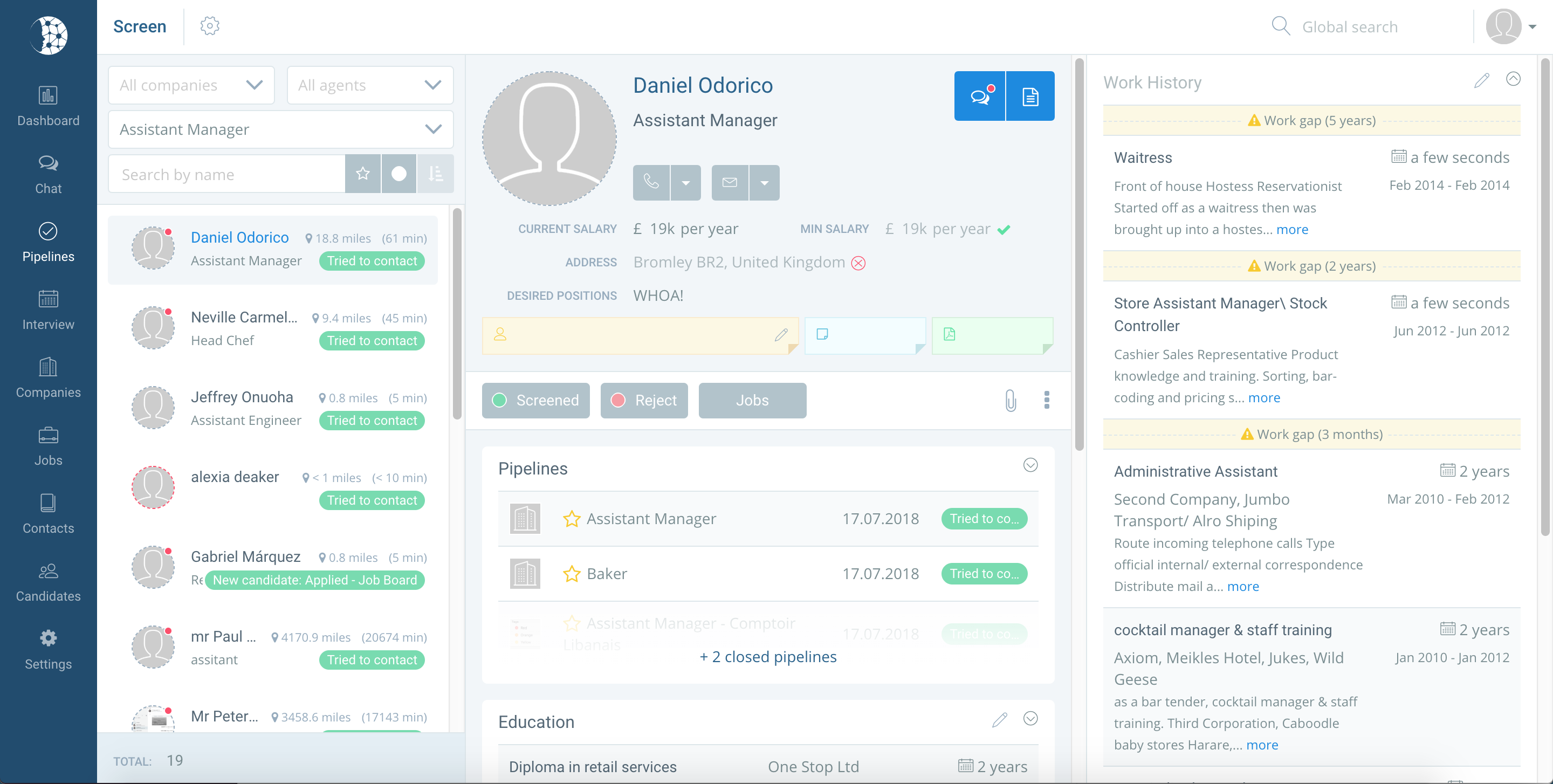 Make data driven decisions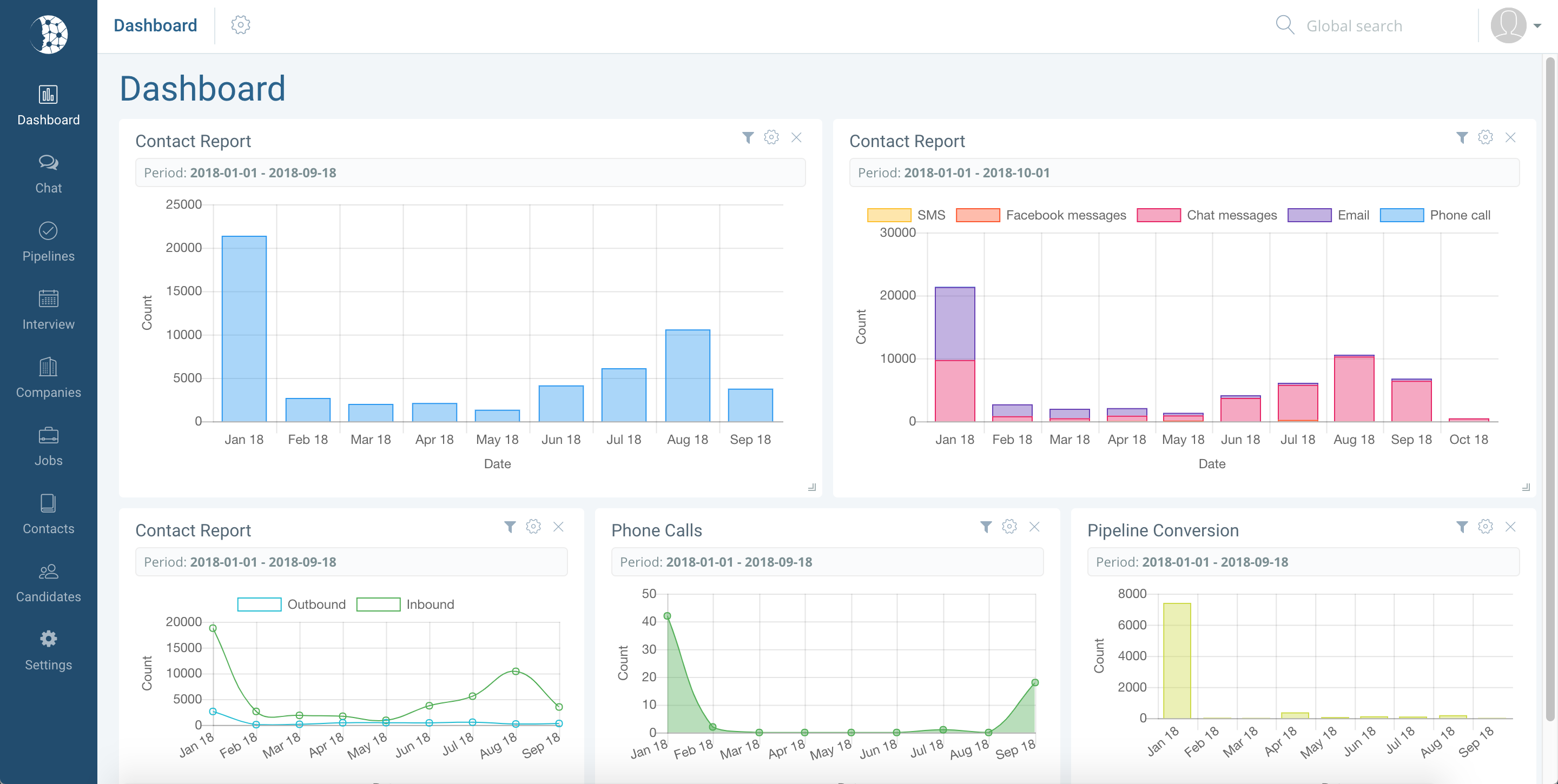 EVA analyses all the data across your processes, generating actionable reports against your business KPI's. Customise your reporting to extract board-level, recruiter-driven, client-related or even job-specific insights.
Discover Features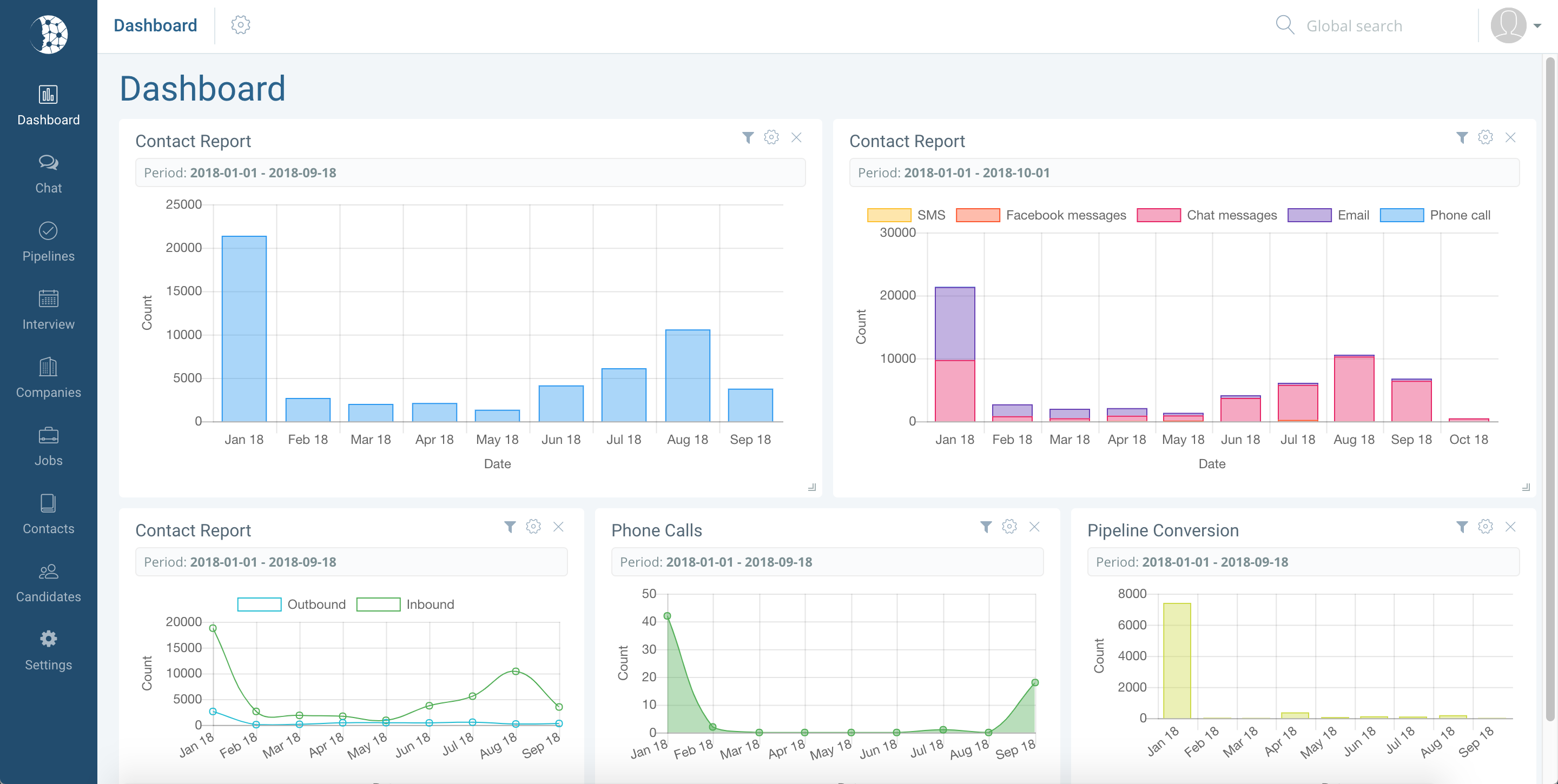 ---
Rigorous Compliance
---
EVA's team is certified in the key technology areas to keep you up to speed with innovation. These certifcations are about security and availability. Security means we've got a system that is encrypted, protected and tested. Available allows us to scale our enterprise service without any loss of performance.
OUR CERTIFICATIONS


Eva.ai were selected to participate in the PwC Scale | AI Scale programme
as a fast growth scale-up shaping business through scaleable innovation



Pursuing more placements at the same headcount, EVA turbocharges our in-house technology.
EVA.ai isn't another tech vendor – they are a trusted partner for our team, their training for our recruiters is intuitive and their solution makes us more competitive and better services our clients.