We're not just changing how you think about recruitment, we're transforming the way you do it.
Recruitment is about candidates.
Let's treat them like customers.
Our end to end recruitment software embeds itself around your business giving you time to do what matters most – engage deeply with people.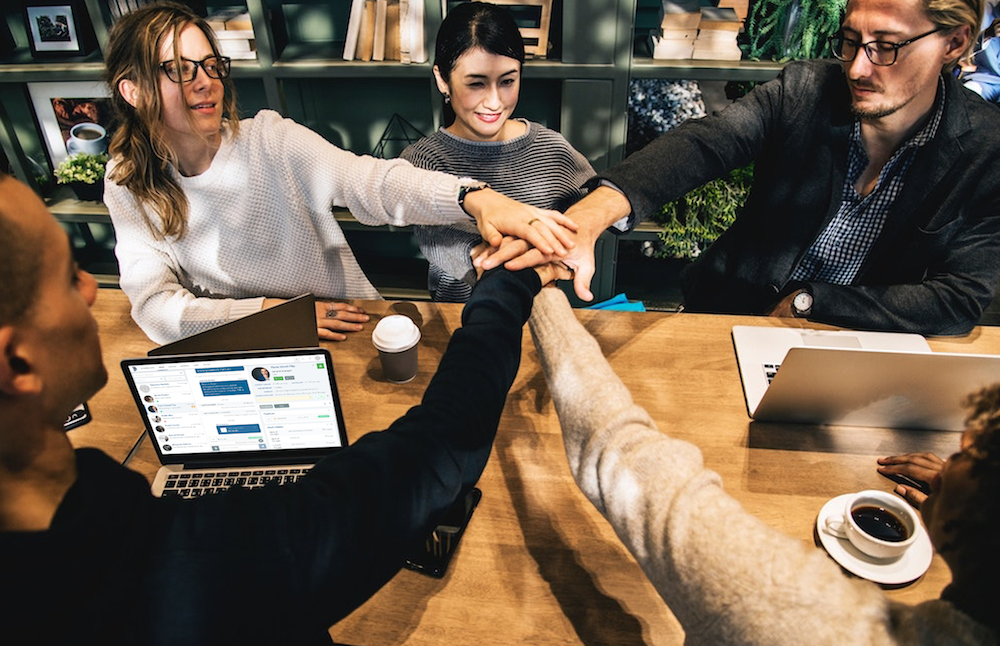 Our mission is to transform recruitment for everyone
---
For Candidates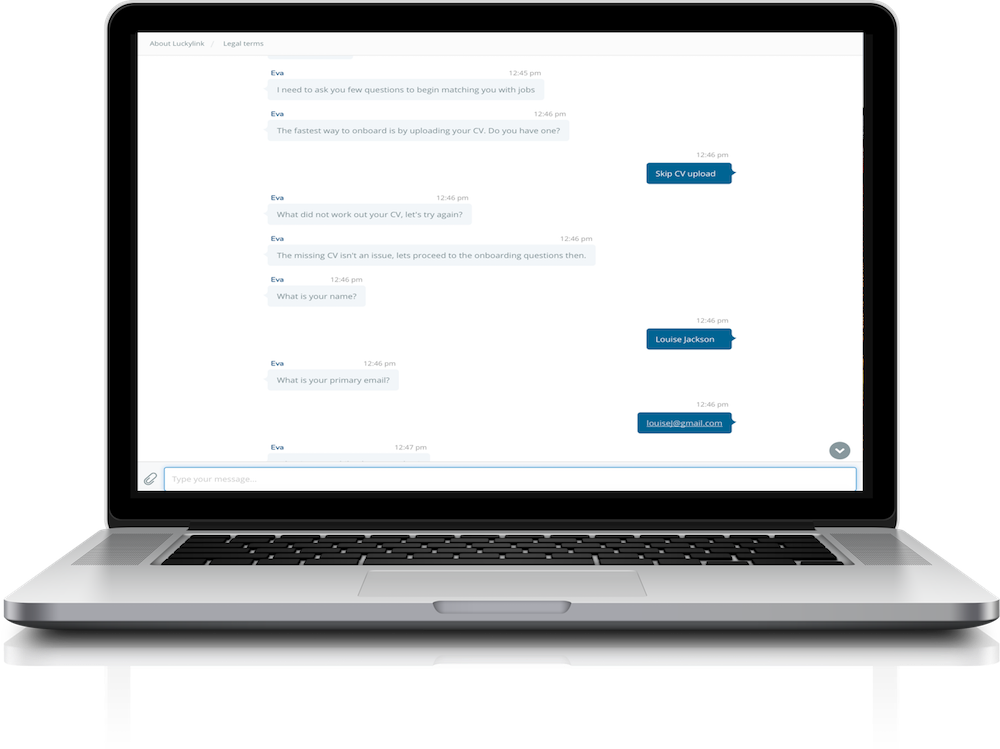 EVA harnesses the power of AI to improve communications and eliminates the barriers candidates face during the job application process.

EVA ensures that every candidate is kept informed, engaged, and that the job opportunities presented to them are highly relevant and carefully considered.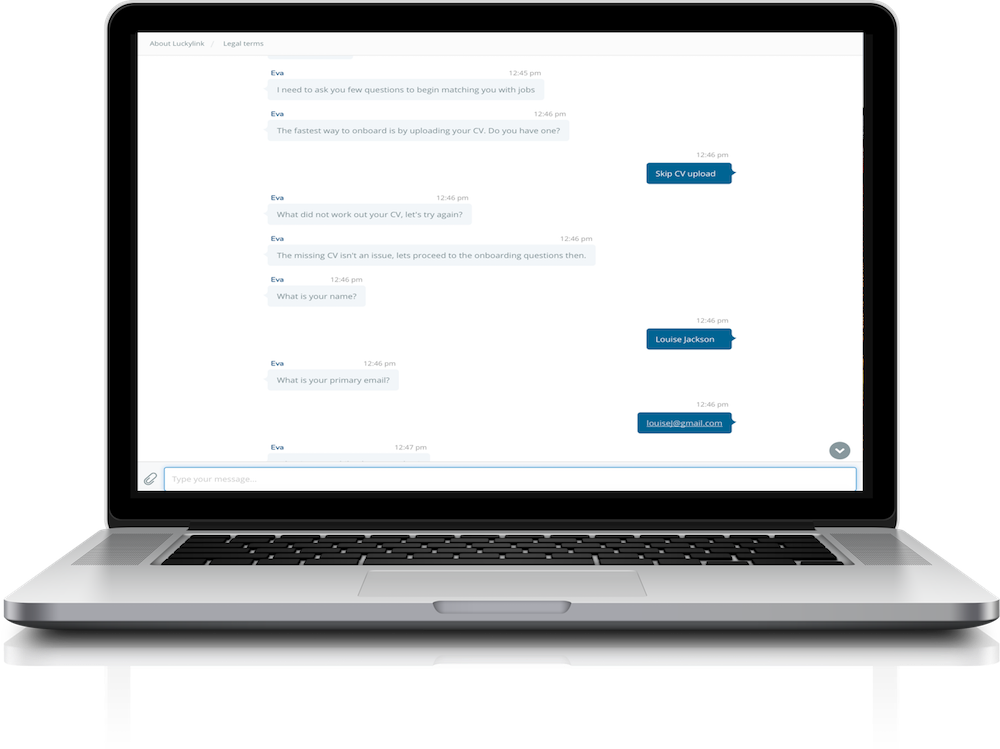 ---
For Recruiters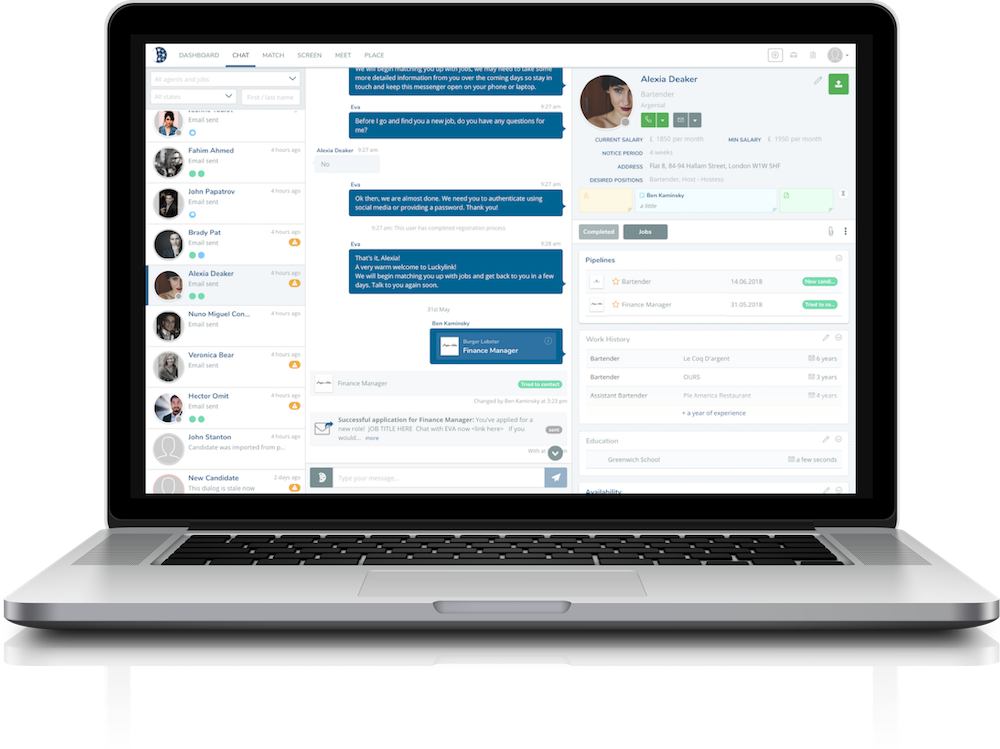 EVA automates the tasks that do not require your charm and intelligence. We significantly lighten the workload, allowing you to focus more on the high value interactions that really matter.

EVA works ceaselessly, increasing your reach, continuing conversations, transforming how you are perceived and allows you to measure your productive efforts.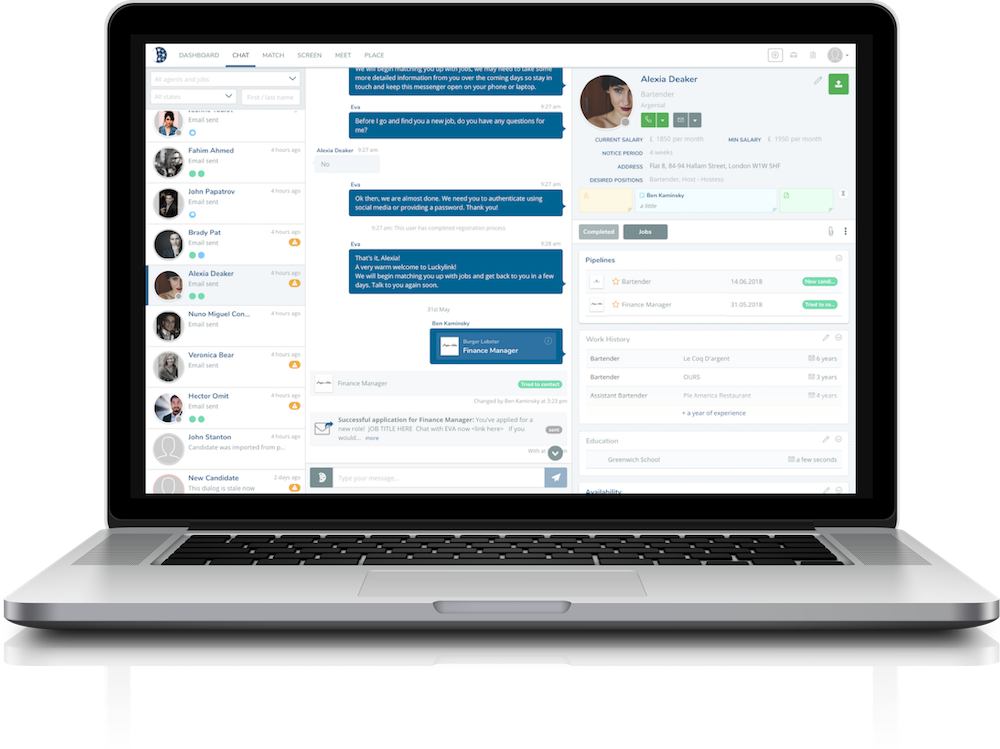 EVA makes sourcing really fast by connecting to your careers page, job boards, mailbox, LinkedIn, Facebook and more through a single, powerful interface.
Powerful AI matching makes searching your sources easy.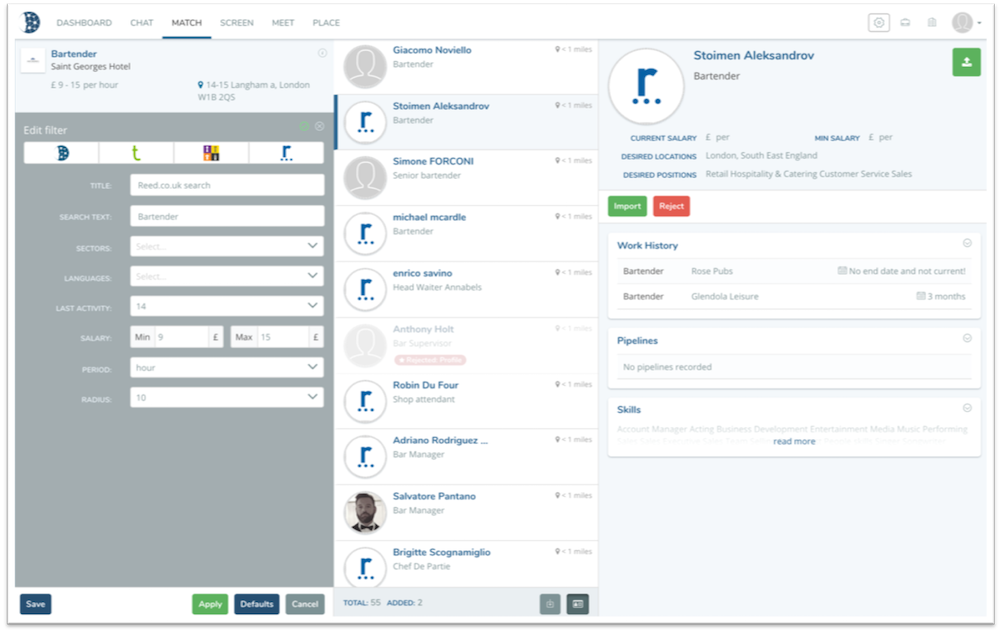 The powerful insights generated by EVA's AI makes every recruiter smarter. EVA learns from your decisions and the outcomes meaning your brain boost just gets better over time.
EVA predicts outcomes so you make smarter decisions.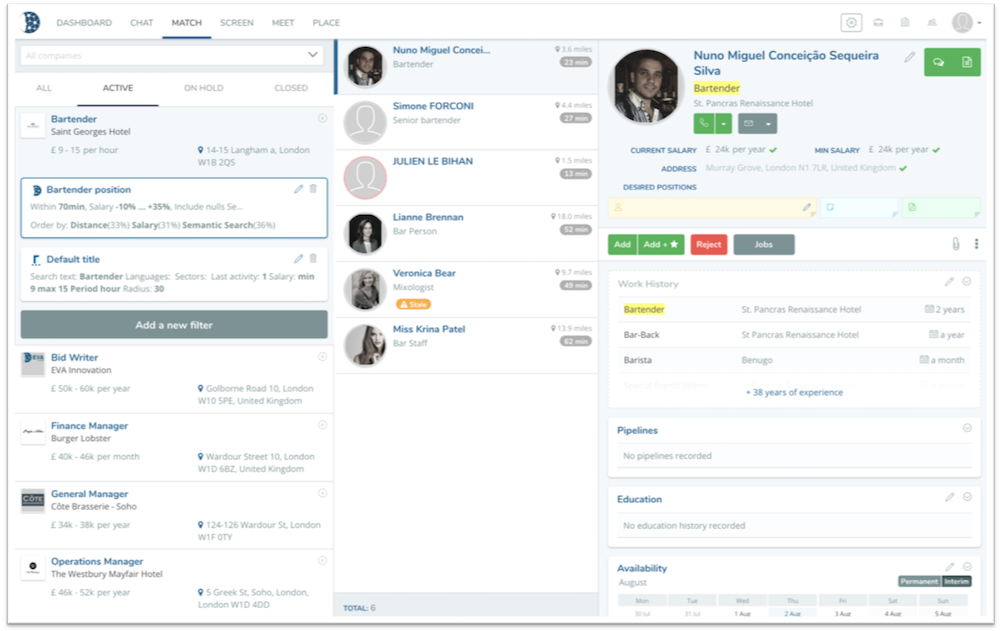 EVA manages an unlimited volume of conversations in parallel and knows when to engage with people to move conversations forward.
Configurable Artificial Intelligence allows you to customise the bot. You are always in control of the conversation with EVA's smart controls.
Talk to more people, more often, with less effort. Be more engaging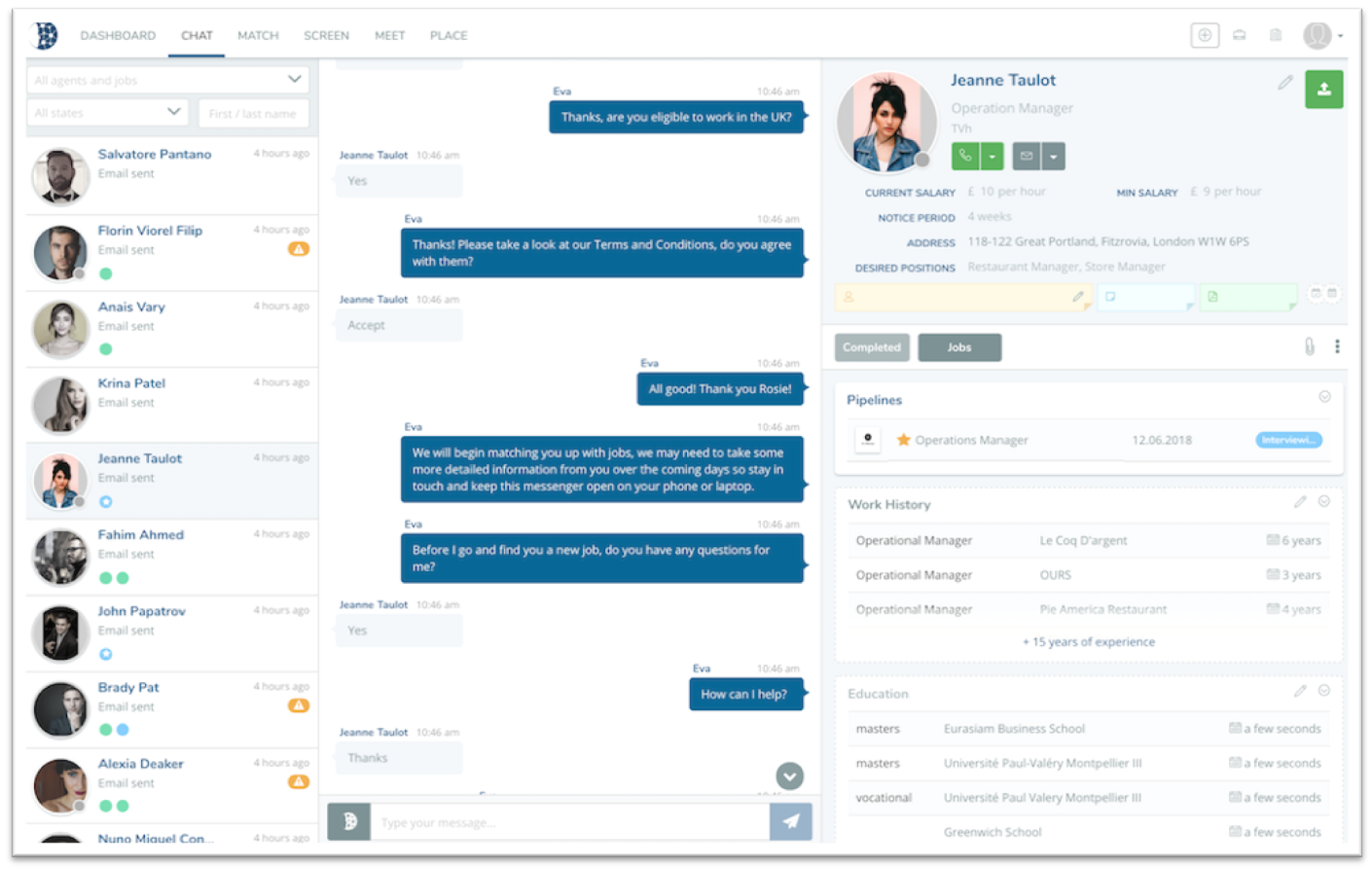 Coordinating interviews and shifts is time consuming. With EVA managing the arrangements getting everyone when and where they need to be is simplicity.
Spend the time preparing people for interviews and enjoy more successful hires.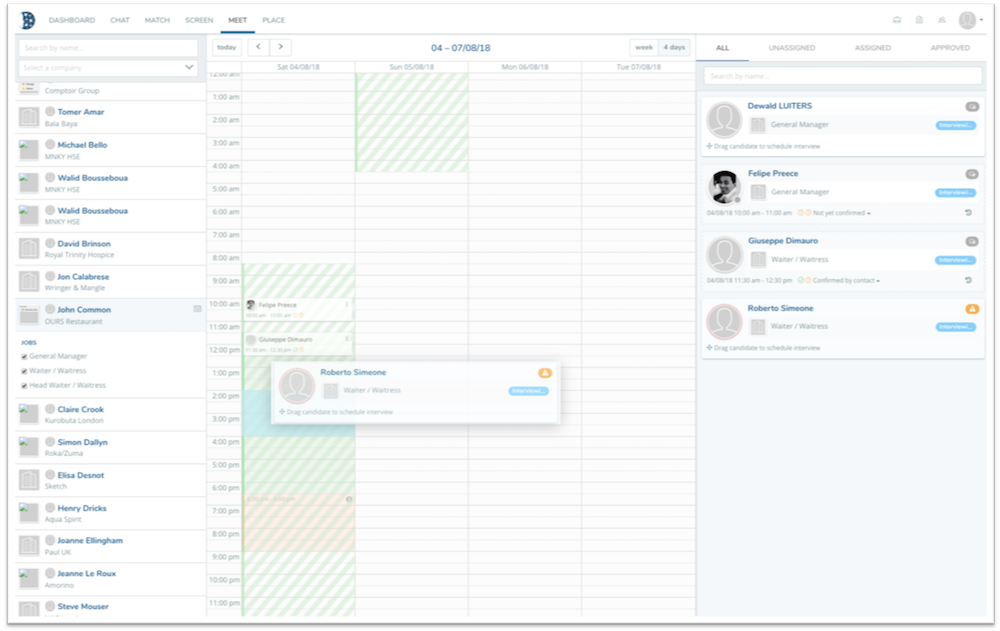 EVA makes custom reporting intuitive for everyone. A combination of deep analytics and a user-friendly interface enables you to explore every dimension of your recruitment process.
Now everyone in your business has a data scientist.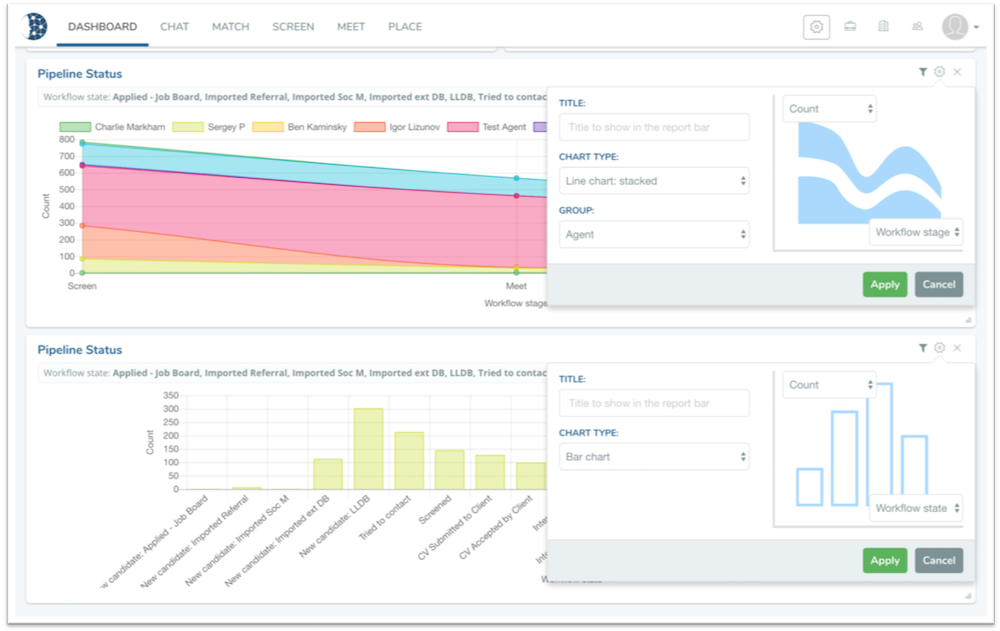 We master our craft
---
EVA's team is certified in the key technology areas to keep you up to speed with innovation. These certifcations are about security and availability. Security means we've got a system that is encrypted, protected and tested. Available allows us to scale our enterprise service without any loss of performance.



EVA reinvigorates every recruiter
EVA automates or eliminates the low value tasks in your current workload.
EVAbot engages people in recruitment conversations taking over the majority of registration and update conversations.
Your conversational overhead is reduced allowing you to have many more high value interactions, simply put you focus on the things that produce results.
Your community of talent increases your reach and effectiveness further boosting your credibility and therefore your productivity as a recruiter.
EVA makes recruitment scalable by embedding smart algorithms in your workflow to eliminate up to 85% of the repetitive and wasteful processes in your day to day recruitment tasks.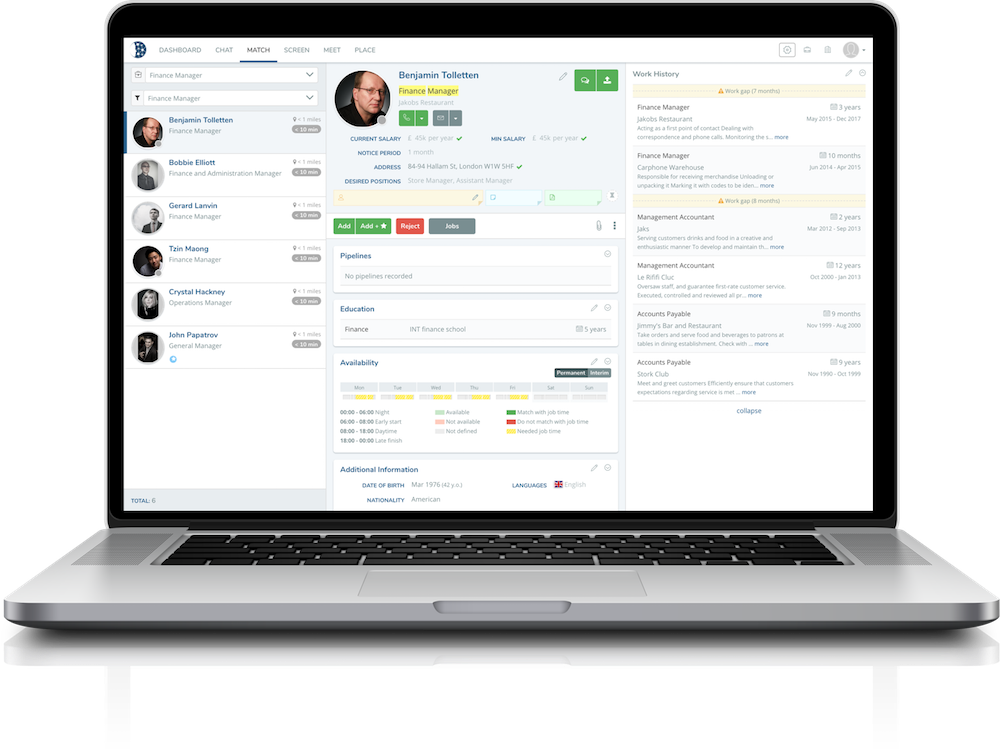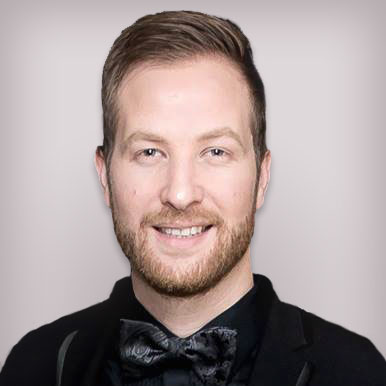 Ben Kaminsky Chief Executive Officer
10+ years in innovations in organization, business intelligence, semantic, NLP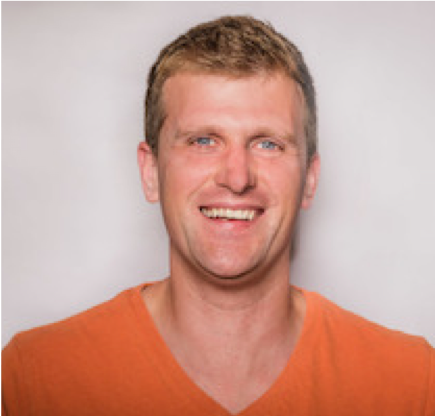 Charlie Markham Chief Technical Officer
15+ years in technology, big data, high performance trading systems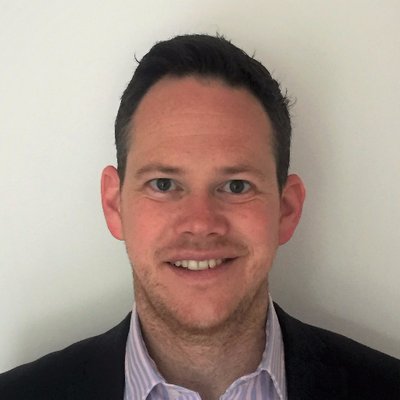 Max Knupfer Chief Product/Sales Officer
20+ years in hospitality, recruitment and operations
We're a global team, with headquarters in London.
---
UK headquarters
Henry Wood House
2 Riding House Street
London, W1W 7FA