EVA is unique
HR 4.0 is is our mindset
Unlike other HR Technology vendors, our HCM automation & personalisation platform is easily customisable and constantly adapts to your challenges thanks to Artificial Intelligence.
Our team combined eight AI & automation technologies into a single, open and modular platform to power HR 4.0, transforming recruitment and people management processes.
Personalise every hcm stakeholder experience
Portals & CMS
Portals are the future of work when it comes to improving people experience and operational agility.
A leading CMS manages EVA Portals, and dozens of widgets are updated in real-time within it – such as AI-based career opportunities, learning recommendations, reports, information feeds, relevant links, and workflow transition shortcuts, to name a few. 
EVA Portal' pages are configured based on the personas of your organisation's user groups such as new applicants, new hires, employees, alumni, consultants, recruiters, HR team, hiring managers, finance team, leaders, etc.
These corporate intranet pages are intelligently personalised to increase productivity, provide relevant information faster and unlock people's full potential with business decisions recommendations.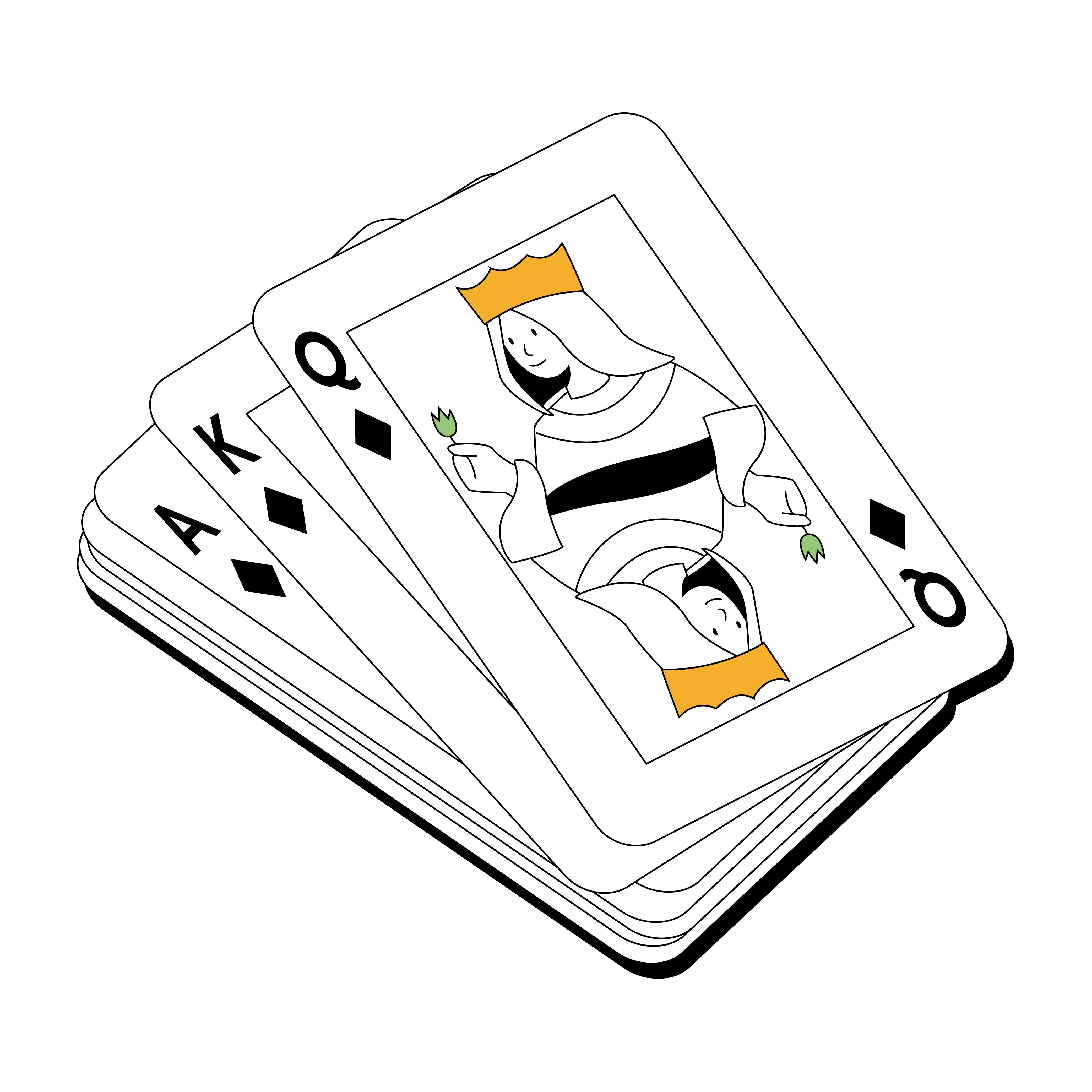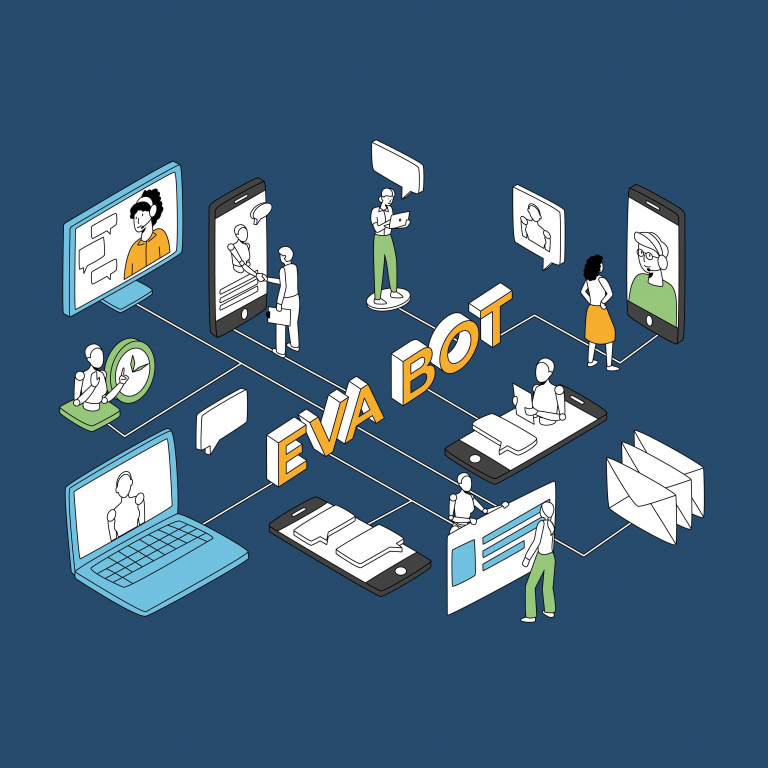 EVA NLP / NLU chatbot
HCM Conversational Assistant
Imagine your company's very own branded messenger, both a conversational interface and communication system, with your HR sidekick, EVA, operating it.
EVA, a Conversational AI Assistant, dedicated to HR growth and solving HCM sustainability challenges, works for your HR department, engaging people, collecting the critical data your business needs, and providing personalised relevant recommendations 24/7.
Custom ML HCM Predictive Algorithms
AI - Machine Learning (ML)
Every decision your Talent, TA, or TM team performs is an invaluable professional insight to capture, analyse, and organise. EVA monitors all of this at scale, compiling a knowledge dataset and identifying statistical patterns.
Start building resiliency and deploying human resources strategically and sustainably with machine learning and predictive AI algorithms.
As more decisions are processed, EVA becomes more intelligent, more predictive, and more relevant to your organisation to find the right people with the right skills at the right time for current and future business and project demands.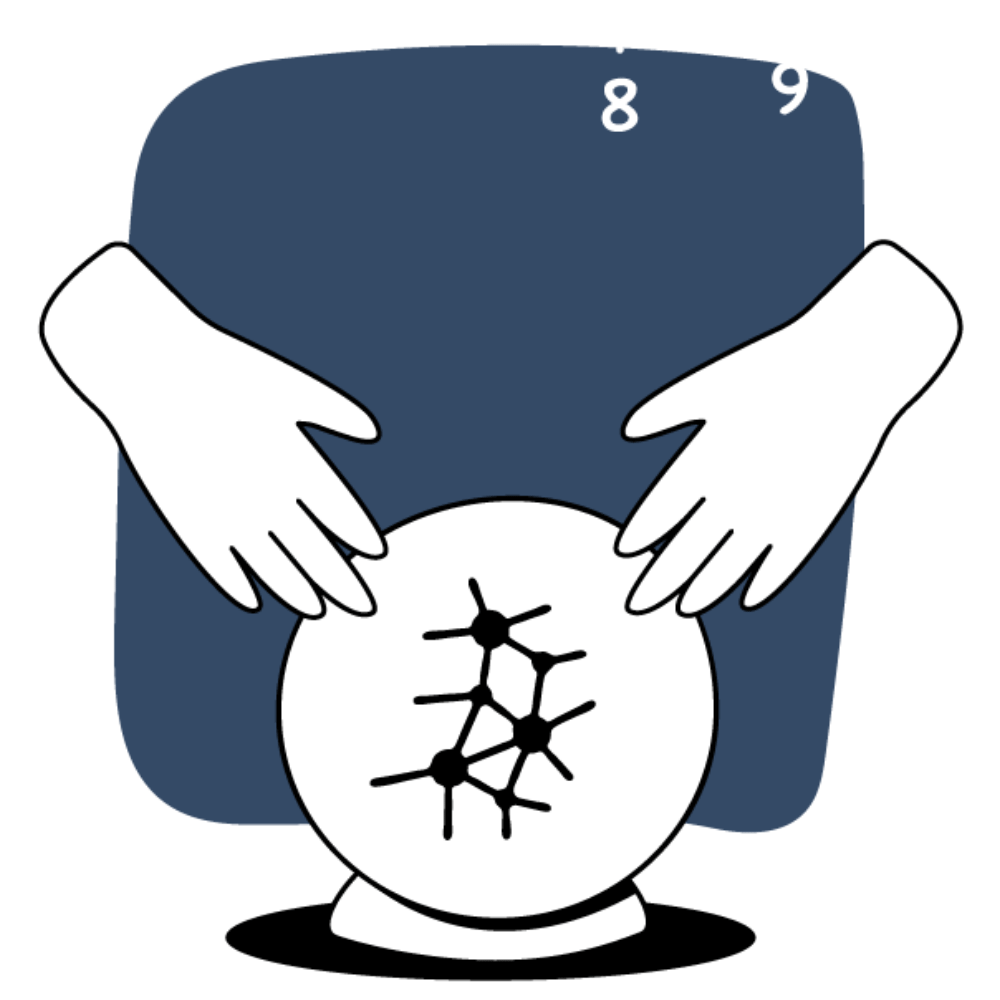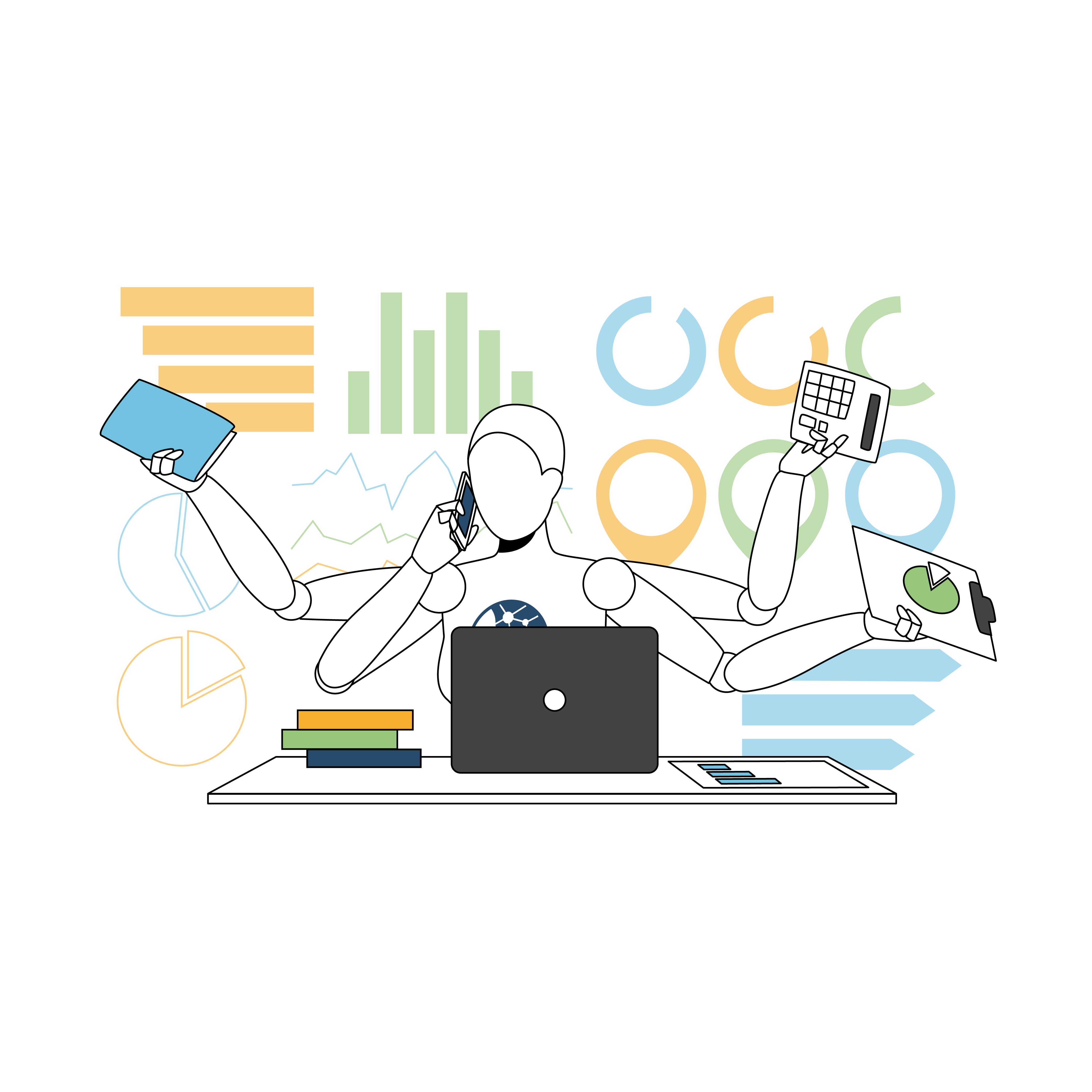 OUTCOME + AUTOMATION = OUTCOMATION
Robotic Process Automation (RPA)
EVA, a Robotic Process Automation (RPA) solution ready for any workflows.
EVA's RPA is a configurable business workflow management system designed to remove the frustration caused by manual, repetitive tasks while giving consistency and a quality experience that today's stakeholders expect.
Resourcing or Job application funnels, pre-screening, skill mapping, through shortlisting, scheduling, onboarding, or nurturing a pool of talented employees for gigs, mobility, and career progression, EVA scales the most sophisticated HR operation processes and makes them simple and effective.
Cohesive data reporting solutions for HCM
Analytics & BI
EVA People Analytics inform on the why, the where and the how to help your leaders and managers with forward-looking insights make data-driven decisions at personal, team, or department level in real-time.
EVA's Business Intelligence reports and dashboards are generated across hundreds of data points and KPIs available in your data lake to track productivity, measure effectiveness and predict trends in your hiring and people management processes.
In-platform self-service interactive dashboards are also available via externally connected third-party BI software to power your HR team's strategic analysis.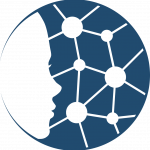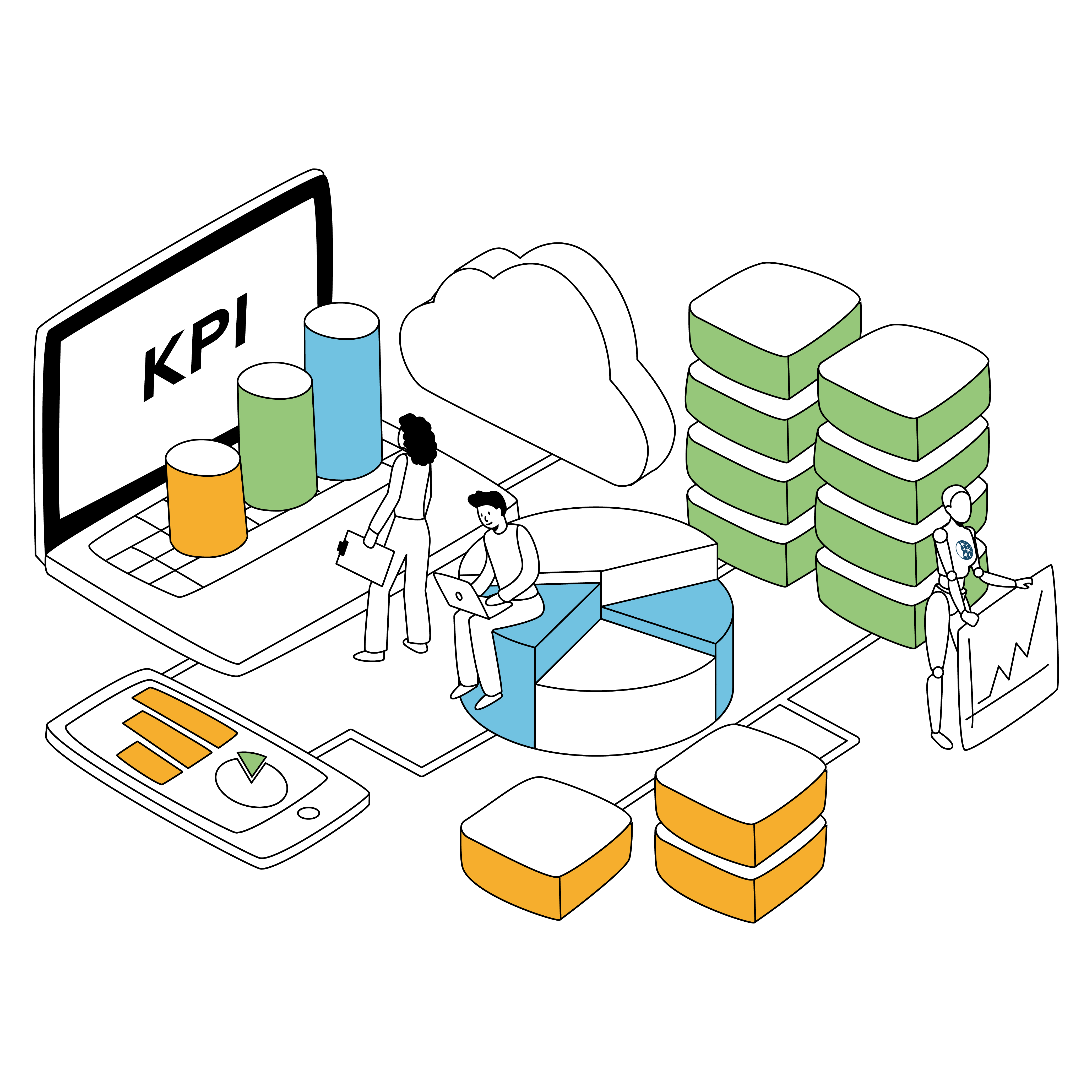 modular ecosystem engineered to scale alongside you
Micro-serviced Connectors
EVA's Connectors eliminate data & process silos by natively connecting to a vast ecosytem of tech vendors and by leveraging your legacy systems data to give your company's existing tech stack a new life.
EVA has an open microservice API infrastructure your IT can leverage to connect and sync across sourcing, communication, ATS, CRM, ERP, HRIS...solutions.
EVA's teams will commit to configure, deliver and successfully deploy according to the way your tech is stacked, your organisation works and your leaders' vision.
Why choose when you can get both?
ATS & CRM
Achieve unprecedented levels of technological innovation with both an 
ATS & CRM natively built together. 
In a single window, EVA eliminates busywork by enabling:
Integration and synchronisation of 

CV databases, Job boards, Social Media, Career Websites

… to view where your applicants come from.

Boost your 

sales & recruitment marketing 

with

 engagement

 campaign automation to candidates, contacts & clients.  

Real-time 

communications

 across numerous 

channels

 automatically and manually, 1:1 or in bulk via chat 

messengers

 (Facebook, Telegram, Whatsapp), branded 

emails

, VoIP 

call

 queues, 

SMS

 campaigns & more.

Powerful 

table view

 mode to sort, filter, create and share lists of candidates, contacts, and colleagues across.
All your Applicant Tracking and Candidate Relationship interactions are organised historically in a 
single repository
 managed by a beautifully designed 
user experience
.
EVA is modular and can augment your existing Applicant Tracking System and Candidate Relationship Management separately.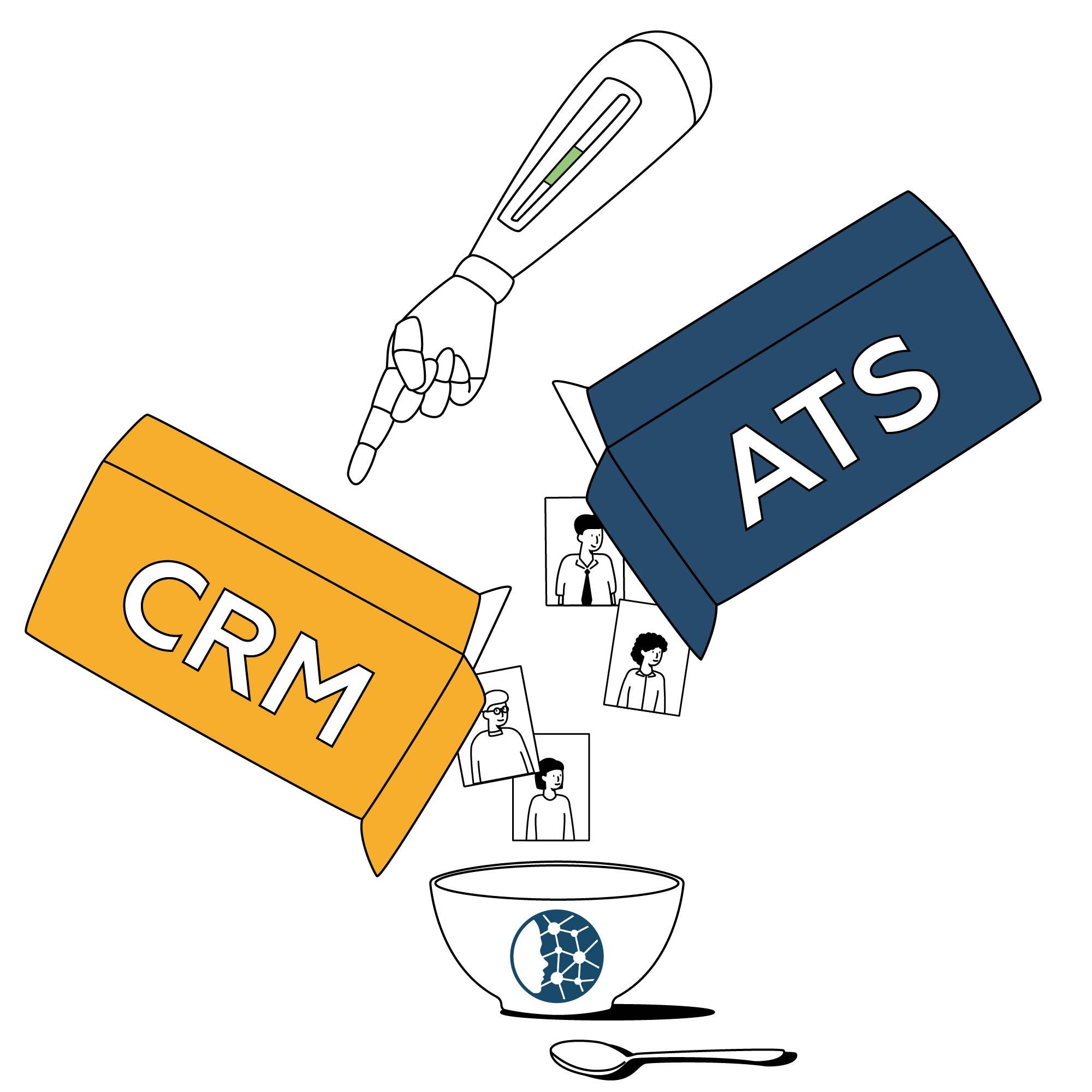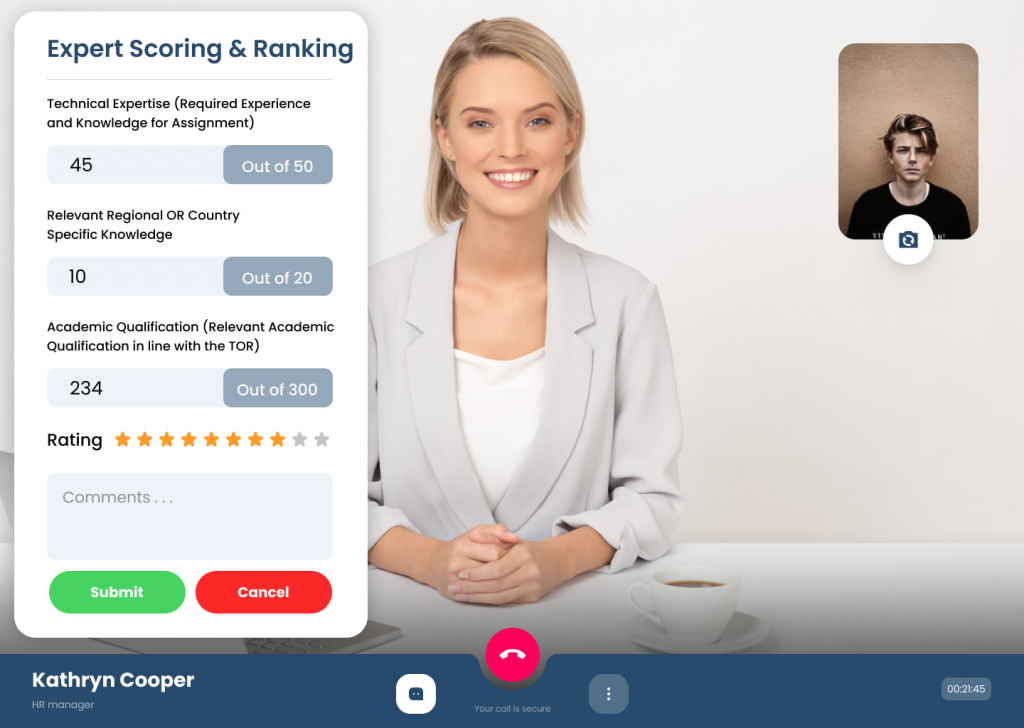 Released in Q4 2021
Virtual Interviews
Interviews come in multiple formats.
Whether coordinating an on-site interview or using video conferencing tools, or asynchronous video recording, EVA is taking scheduling & rescheduling off your to-do list and to the next level.
With EVA, calendars are synced so candidates can easily select a time slot to schedule their interview stress-free with hiring managers or recruiters.
Automated texts or email reminders are used to reduce no-show rates.
By the end of Q4 2021, EVA's new ecosystem partner will provide unique video assessment questions with a virtual interviewer experience.
Video and audio recordings will be accessible for review and assessment by hiring teams.
Analysis of the response transcripts of the audio and gesture/intonation analysis on the video (optional) will also provide some additional metrics to assess suitability for the designated position.
We heard the first step is the hardest
Step today into the world of


HR 4.0
Digital HR Transformation
Why HR 4.0?
HR is about working with people and helping them grow for the sustainable growth of the organisation. Cognitive technologies applied for HR 4.0 leaves repetitive, tedious work to robots and renders work productive & exciting.
Increase People Productivity
Outcome-based automation removes bottlenecks and increases operational efficiency to provide fast and personalised user experiences.
Facilitate Operational Agility
Configure, implement and manage productivity-driven processes; future-proof your business by giving your HCM function the flexibility to adapt to change.
Eliminate Data Silos
Centralise all your data by integrating your legacy systems, siloed processes and fragmented workflows into EVA. Rationalise the duplication of effort and eliminate inefficiencies.
Implement Measurability
All connected HCM activities can and should be measured and used to inform decisions. HR managers can leverage EVA's powerful business intelligence suite to drive people management strategies.
Focus on Your People
Utilise EVA's people-first HCM solutions to reduce employee churn, increase employee engagement and increase the capacity of HR leaders to focus on high-value tasks.
Designed to Scale
Promote scalability and support integrations with EVA. Add-up or scale down as and when requirements change, with EVA acting as the backbone that supports and manages your tech stack.
FACILITATING INTELLIGENT OUTCOMES
Become efficient and effective at every stage
EVA.ai's automation-first mindset and its converged cognitive technologies create your digital enterprise. An enterprise, not only interconnected but also capable of making holistic, informed and data-driven decisions.