What is RPA?
As its name indicates, Robotic Process Automation (RPA) technology helps businesses thrive by automating their business processes with "robots".

With RPA, your operations leverage "robots" that work in synergy with your internal and external stakeholders. These robots perform all the manual and repetitive tasks, so that humans can focus on more high-value activities.

RPA solutions can capture information, inform users about previous actions and/or future ones, replicate processes, manage data, or trigger actions based on syncs with other digital systems.
Why does HR need EVA Robotic Process Automation?
EVA.ai HR RPA solutions revolutionise the HCM function.
"62% of employees blame their software for not reaching their potential (Forbes)"
Beyond merely automating repetitive and manual tasks, EVA delivers experience-driven automations that eliminate the waste and frustration that execs, candidates, recruiters, managers and leaders experience on a daily basis.

EVA's is not an out-of-the-box solution; instead, its RPA capabilities are customised to your organisation's HCM automation use-case(s).
How does EVA empower your organisation to scale operations successfully?
With EVA's contextual knowledge of all the stages and statuses of all of your business workflows, EVA can manage individual requests and initiate the best next-step actions, every time.
Prioritise, Engage, Optimise
EVA prioritises, engages and learns from how people use the platform to understand how to get better. EVA increases user responsiveness, cadence and persistence by:
Co-ordinating and notifying the relevant stakeholders about status changes by email, SMS, notifications.

Performing multiple automatic actions such as launching a chatbot conversation to collect information from users, segmenting users to lists, confirming availability for process stakeholders and asking for permission/feedback to move forward, pause or end a process.
HCM Use-cases for EVA Robotic Process Automation
Job Requests
When a hiring manager creates a new vacancy request – EVA shares this information with relevant senior stakeholders that review and approve the vacancy; EVA forwards the approval to hiring teams who initiate the sourcing and shortlisting process.
Candidate Applications
EVA notifies hiring teams to perform specific actions based on either; the automation workflow for the job type (Permanent, Temp and Gig), the type of applicant (Internal applicants vs external candidates) or the regional or job family specificities (e.g. US/UK; Sales, Product or Marketing). Or a combination of all three.
Interview Coordination
EVA can chase-up with candidates who have not responded to an interview request for x number of hours, with preconfigured rule-based outcomes which drive next-action steps, e.g. send reminders or cancel interview after x number of attempts.
Evaluation and Internal Assessments
EVA works with your hiring teams to enable fast, fair and objective evaluations of candidates within a job pipeline. EVA initiates feedback collection via simple call-to-action or more in-depth submissions (scoring, ranking or notes). EVA uses this information to trigger more automations within its approval/rejection processes.
Approval / Rejection Feedback
EVA facilitates different ways for hiring teams to inform candidates about their approval/rejection status in a job flow. EVA can post this information directly to the applicants' self-managed portal- where all current and previous job applications and their statuses are accessible.
Or via outbound VoIP Calls lined up and dialled by EVA, collecting call status (e.g. Voicemail) and desired outcome (e.g. Cultural fitness). These data are stored to trigger automatic feedback via email or SMS.
Referrals
EVA automates the submission of candidate references with third parties and notifies the hiring teams as soon as they need to review/approve references.
Right to work
EVA eliminates the previously tedious task of chasing candidates for their right to work documents. Within EVA, talent can self-manage and upload the required work documentation. This information is immediately visible to your HR team – who have access to review, approve and track their information.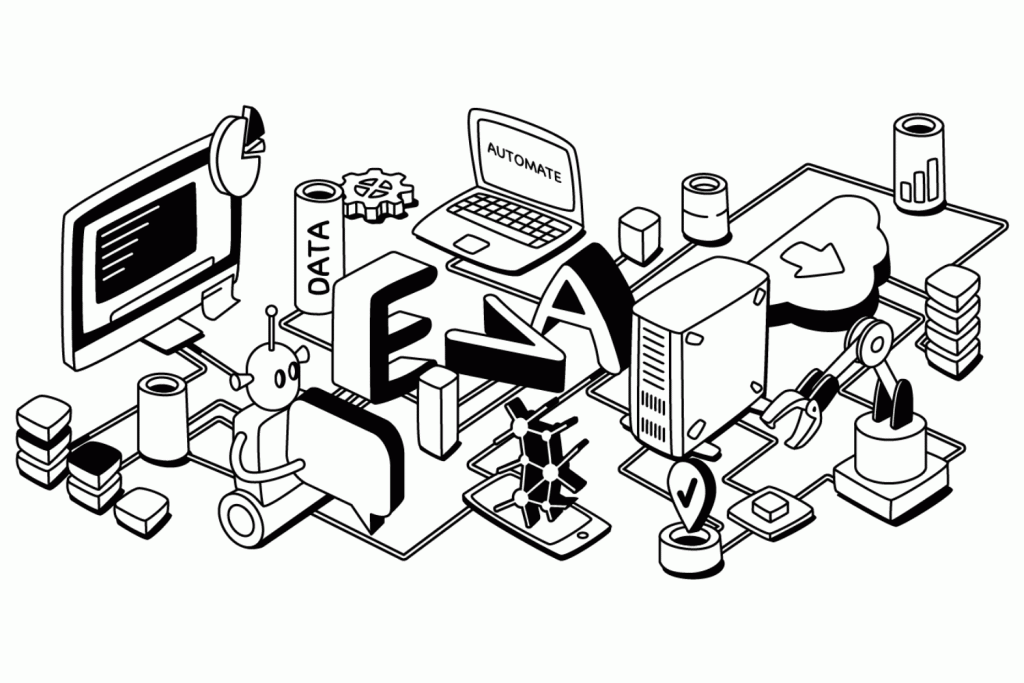 How does the EVA RPA feature work?

EVA RPA Configurator gives enterprises complete control over their HCM process automation workflows. The process automation consists of various components that allow the team to build robust automation solutions fast and with minimal upfront investment. EVA RPA is easy to configure and to maintain.
Workflows
Workflows are the canvas on which people, process and tech automation with AI can converge. Multiple custom workflows can be designed to reflect the different stages of your HR processes.
HR admin users have full control to configure the different stages and steps of the workflows. They can create, name, edit and delete workflows that manage "Job requests" by Hiring Managers, "Jobs" ("Vacancies") to be worked upon by Recruiter/TA and Pipeline ("Candidates funnelled within these "Jobs") .

Visually, EVA organises workflows by colour, and assigns each workflow permission based on user groups or individual workflow participants.
States & Stages
To consolidate separate business processes across the organisation, you shall first define the stages and states of your workflow.
EVA RPA is highly scalable and adapts to your business environment with unlimited stages and statuses.
Transitions,Triggers & Actions
Transitions: The change from status X to status Y. For example, a candidate status from 'applied' to 'shortlist'. The transition is the conditional variable to trigger an action. For instance, when a video assessment link is triggered as 'in progress' and then 'completed', a notification is sent to the hiring team. Transitions can be created on any changes of statuses within candidates, jobs and pipelines entity workflow

Triggers: Triggers dictate what actions should be taken for a process to start or continue running. Each trigger assigns a type and/or condition that must be met to run an activated process. Within EVA, triggers can be based on a combination of user permissions, status changes, and time-lapses can be used on triggers.

Actions: Refer to specific outcomes that a trigger must conform to when a status transitions changes in a workflow. Process owners can create, operate, and troubleshoot actions from EVA's RPA interface. This reduces development costs by providing a library of reusable actions. Our customer success can help you specify the precise conditions and order you want your actions to be run.