After a particularly horrible day at work, I like to spend my train ride home applying to 27 job adverts using the handy 1-click apply tool on LinkedIn. Even if I'm not the perfect fit for the job, I apply anyway. It's stress relieving and pretty fun, sort of like swiping on Tinder. I'm not serious about the jobs I apply for–or the guys I swipe right on–but if it were to lead to something, I wouldn't turn down a new opportunity.
But let's be honest, when is the last time that actually happened?
Sure, now we can 1-click apply on LinkedIn. And express interest in a local 'boo' with just one swipe. We have access to thousands of roles at our fingertips across hundreds of job boards. And thousands of potential new suitors on dating apps. Yet somehow, neither make it easier or bring us closer to achieving our goals.
Because our 'applications' end up in a pile with hundreds of others, leaving us ghosted and wondering where we went wrong.
All joking aside, applying for a job is a daunting, time-consuming and monotonous process. Typical form-based applications are outdated and of little value to both employers and potential employees. It's no surprise that 80% of candidates drop off before completing a job application, 48% of which drop off due to a complicated ATS system (Glassdoor). On the contrary, conversations with chatbots in relevant channels–rather than one-way data exchanges in application forms–lead to a candidate application completion rates of over 60%.
Is your technology helping or hindering your candidate experience?
Meanwhile, the candidate journey experience–every interaction between company and candidate that happens during the hiring process–is growing in impact.
But terrible application experiences can't possibly be the norm, right?
Wrong. We submitted job applications to over 124 companies across five verticals and 36 industries, while measuring a number of factors to give each company a candidate experience and create a benchmark for each vertical. What we learned only confirmed our suspicions: applying for a job sucks. Even when you go to a company's website and apply through the proper channels. Here are our results:
Average number of clicks to apply: 73 clicks (up to 189)
There are self-driving cars, yet, most companies (100% in our study) use traditional form-based applications that collect the same information found on a candidate's CV. Keep in mind that 59% of candidates apply for a job through a career site (Potentialpark). And around50% of candidates decide not to apply after visiting a company's career website, often because of how poor it is. Even the most innovative companies claim to be different in their job descriptions and company profiles but fail to differentiate themselves where it really matters.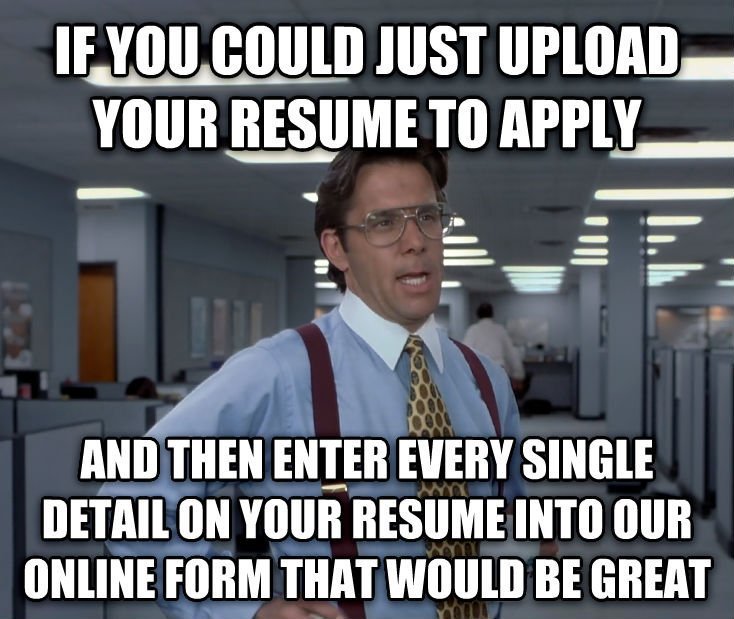 Average time to apply: 17 to 40 minutes
Time is money. This is why recruiters take an average of 6 seconds to scan a resume (Ladders). Which is why it feels so cruel when companies require candidates to invest up to 40 minutes to apply to a position.
85% of companies sent an automated email to acknowledge our job application
It's the year 2020. There are a plethora of communication methods at our disposal to create meaningful connections (with the exception of Tinder). Even Telegram has made a come-back. Hiring companies force job seekers through complicated career sites but fail to acknowledge their applications with a simple email or letter (the most antiquated communication methods). We feel lucky about our results here because according to Talent Board, this figure is most likely under 70%.
70% of companies didn't respond to our application
Talk about being ghosted. This whopping 30% even trumps the 25% of people that have been ghosted on Tinder (BuzzFeed). While a catch-and-release on Tinder may or may not leave a little emotional scarring, poor communication has a direct impact on future applications and whether candidates will consider a company in their future job searches and respond to other job postings from a company: 80% of job seekers say they would not reapply to a company that didn't notify them of their application status (Lever).
The good news is, a simple rejection will not have the same impact. Those same candidates said they would be 3.5 times more likely to reapply in the future if the company followed up with a simple email or phone call to notify them that they were declined.
Companies that did respond took an average of 22 days
Kudos to the 30% of companies that did respond, however, the responses all consisted of un-personalised, disingenuous and templated emails that only slightly alleviated the bitter taste in our mouths. During those twenty-two days, we applied to over 100 other companies. And chances are, your applicants are doing the same. Isn't it time for companies to differentiate themselves by their candidate experience?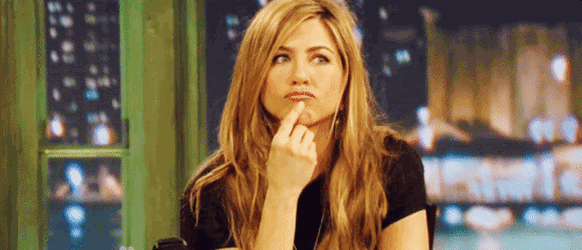 Whether you accept it or not, candidate experience has a dramatic effect on every metric that matters: cost per hire, job-offer acceptance, and even revenue generation. IBM found that applicants who were satisfied with the recruiting process were 38% more likely to accept a job offer than those who were dissatisfied.
While recruiting can be expensive, having a broken candidate experience can be more costly. Great candidate experience isn't a "nice to have." In a competitive job market, timely follow-ups, clear communication, and personalised interactions all have a big impact on revenue, hiring costs, and your ability to attract the best talent.
Before you leave work today, apply to an open job on your company's career website.
Throughout the process ask yourself: Is this a company I would swipe for?