Talent Engagement – Comms hub
Features
All your Talent communications in one place
---
EVA's Engagement Hub is the one-stop-shop to communicate with candidates, employees, hiring team members and leaders across channels.No more out-of-loop / out-of-context engagements…
The
CRM
feature of EVA.ai displays all
type
of engagements in a
single
activity history window. This includes:
VoIP Calls (log, types and outcomes)
SMS (sent, failed)
Emails (sent, opened, clicked)
Messenger messages (Facebook, Instagram; (Soon) Whatsapp/Telegram…)
Conversations of EVA Bot and your HR Executives' ones
All notes and feedback
Pipeline workflow status changes
and more.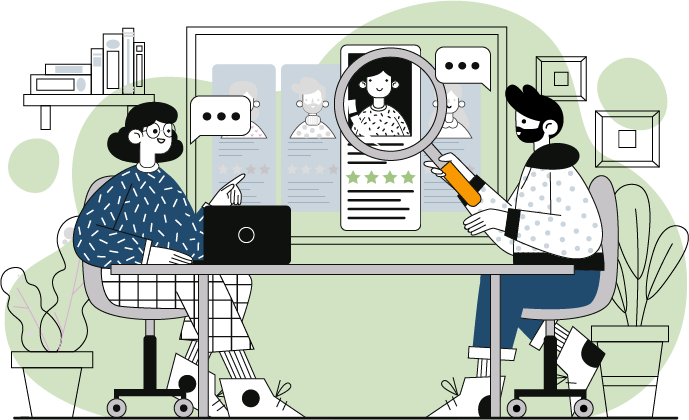 EVA Bot
Directly connected to the candidate portal, users can use the bot as a new communication channel to engage candidates manually in real-time, as well as automatically with RPA.
Emails
Auto-triggered throughout the pipeline, individually sent, as well as launched in bulk – auto-recorded
VoIP Calls & SMS
Click-to-call, automated call queues, SMS, with each engagement automatically recorded.
Call tagging
Incoming and outgoing calls can be organized (i.e. tagged) based on 'Direction' (e.g. inbound, outbound), 'Type' (e.g. screening call), 'Status' (e.g. Completed) and 'Outcome' (e.g. Screened, Rejected), with an optional note
Share Candidates
Share a candidate, list of candidates, or cherry-pick a group of candidates with other members of your team, in just one click
Notes & Feedback
Add notes & Feedback upon shortlisting or after interviews to candidate profiles, that are immediately accessible to all members of your team