HR 4.0
EVA.ai is HR 4.0. We apply cognitive technologies from the 4th industrial revolution to Talent Acquisition & Talent Management
HR 4.0 is Automation
At EVA, when designing, improving or transforming a work process we are seeking outcome-driven solutions first with AI & Automation.
"If it adds value for all stakeholders involvedThen what can be automated – should be automated."
EVA.ai is unique because, unlike other HR Technology vendors, our system is an open, comprehensive, modular and customizable platform that converges amazing eight AI & Automation technologies in one comprehensive HR solution.
HCM Conversational Assistant
Hosted in a branded conversational interface and communication system – EVA engages with candidates to collect and provide information, automatically updating workflow statuses and profile information while satisfying their expectations of a 24/7 personalized experience.
Meet EVABot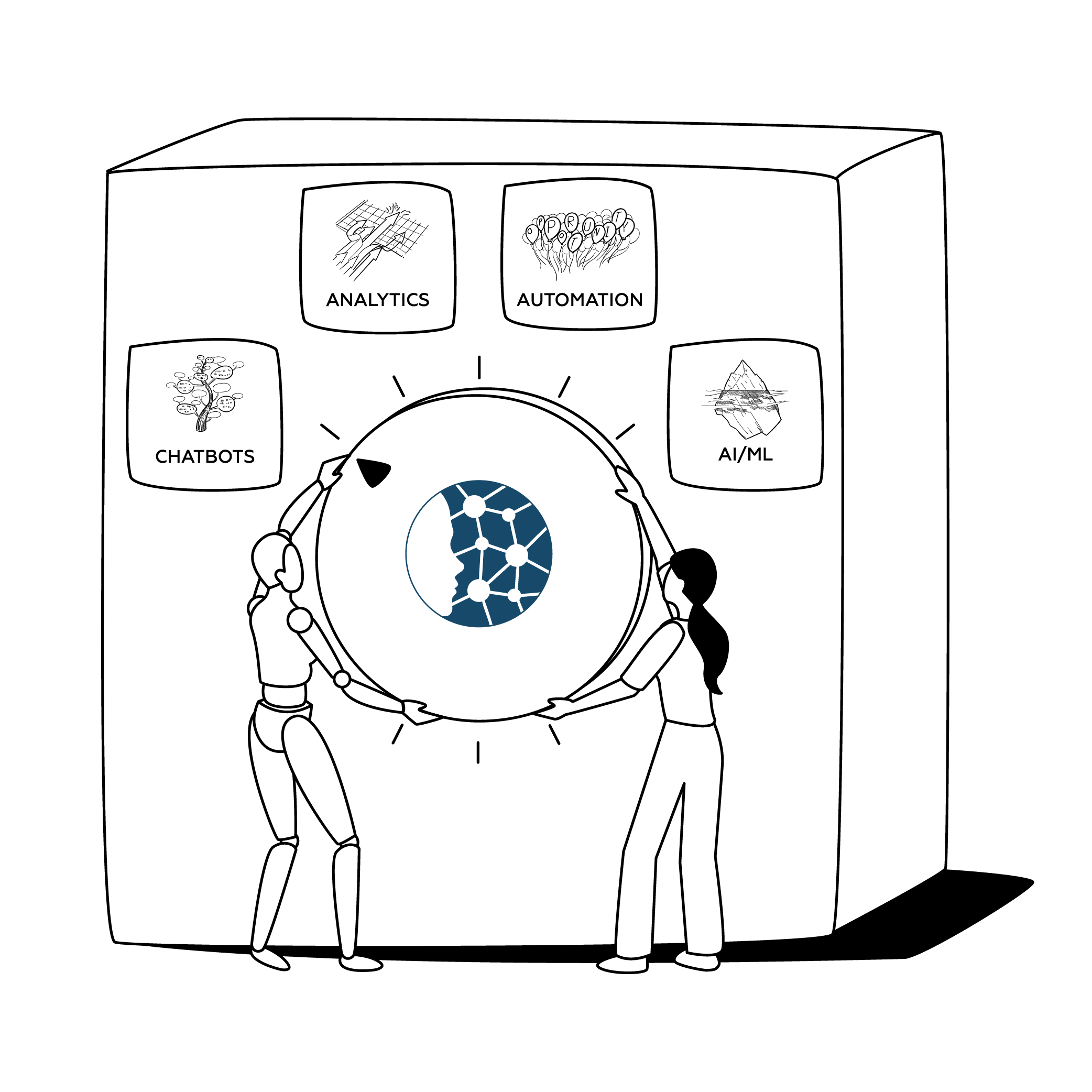 AI & Machine Learning (ML)
Monitoring and learning from every action/decision your HR team facilitates in the platform, EVA captures invaluable insights and patterns within datasets. As more decisions are processed, EVA becomes more intelligent and more relevant to your organisation – powering better systematic matching (job recommendations to candidates and candidate recommendations to HR/HM).
Start your AI Journey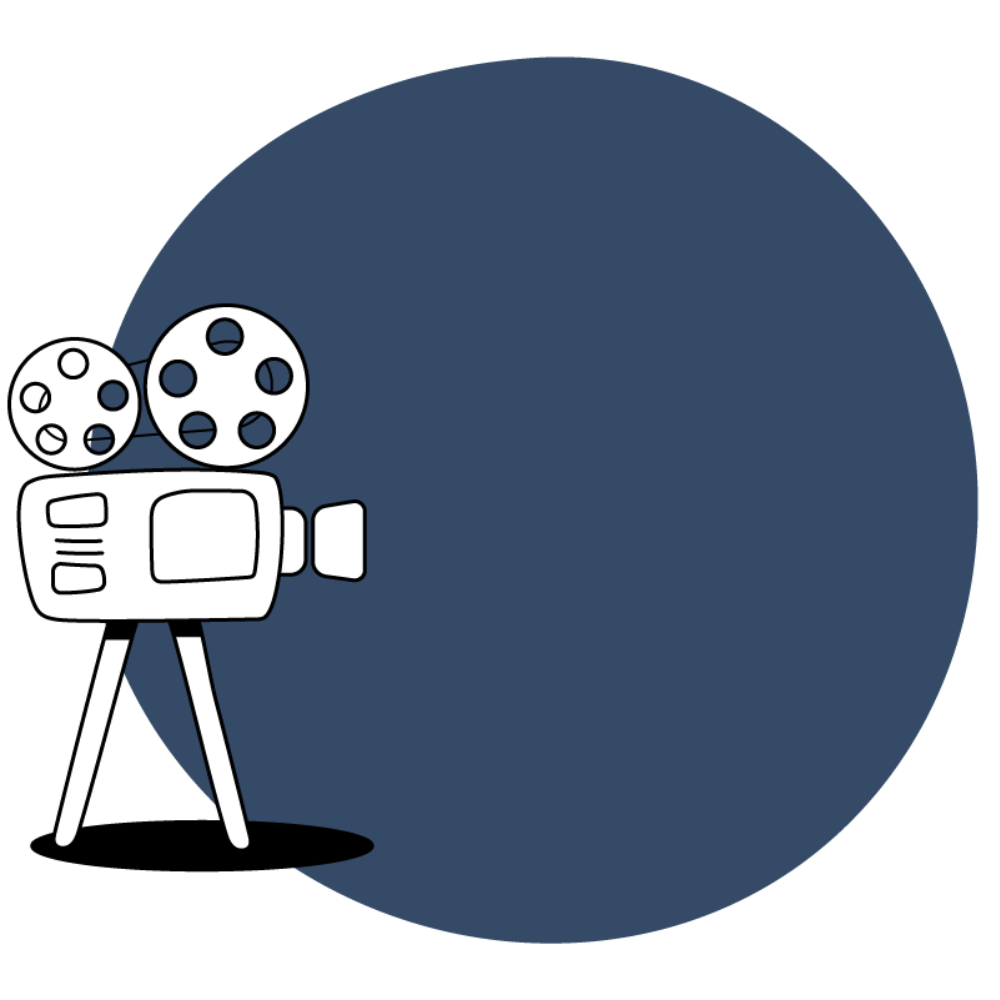 RPA
From application and screening through shortlisting and onboarding, EVA's configurable RPA workflows are designed to remove the frustration caused by manual tasks. Scale resourcing operations, and engage and nurture talent pools, while giving a quality experience that today's candidates expect.
Build your Automation First Use-Case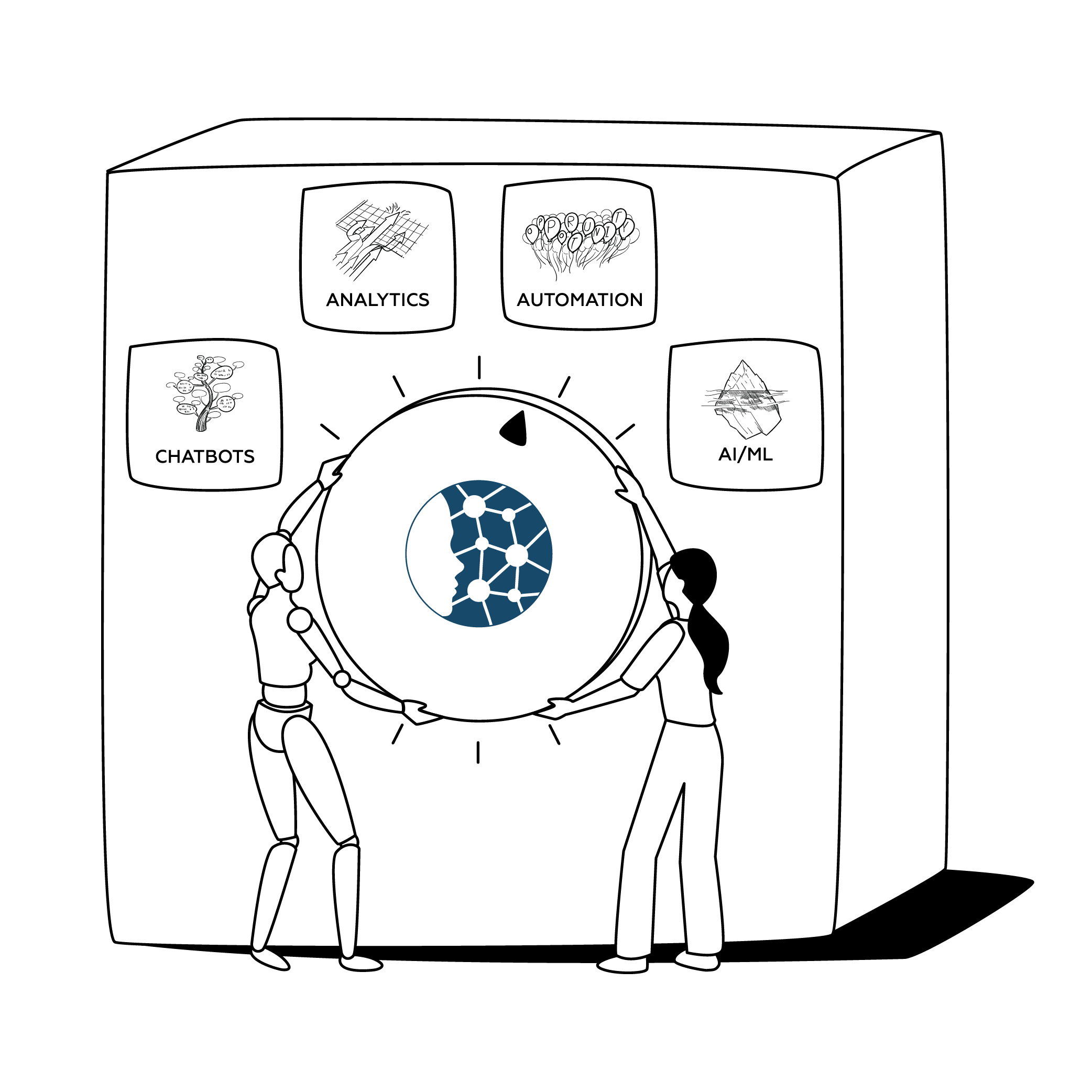 Virtual Interviews
Interviews come in multiple formats. Whether on-site, via video conferencing tool or asynchronous video recording; EVA takes coordination, scheduling & rescheduling off your to-do list.
With EVA, calendars are synced, candidates can easily select a time-slot to schedule their interview stress-free. EVA sends candidates automated texts or email reminders to reduce no-show rates.
Additionally, EVA's new integration partner provides a unique virtual interviewer experience with video recordings, speech-to-text – with optional behavioural analysis.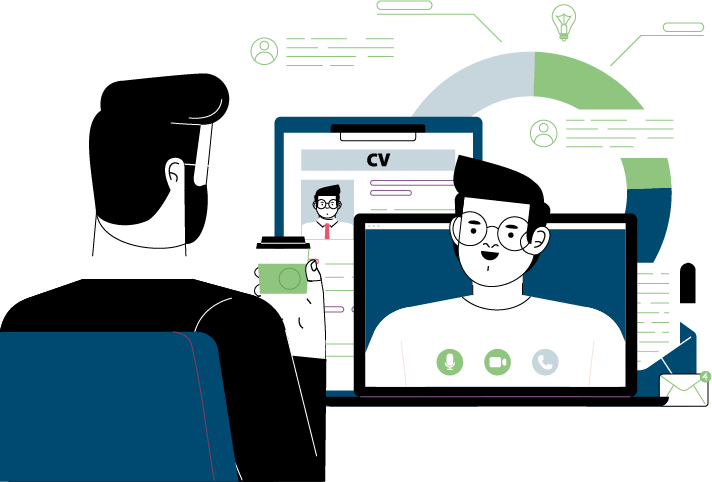 HR Analytics
Whether at personal, team or department level, generate reports for every touch-point and field in your data lake across the entire recruitment process. Displayed via custom dashboards, EVA in-platform analytics power your HR team's strategic decisions, track productivity, and measure effectiveness, in real-time
Unlock your Data Potential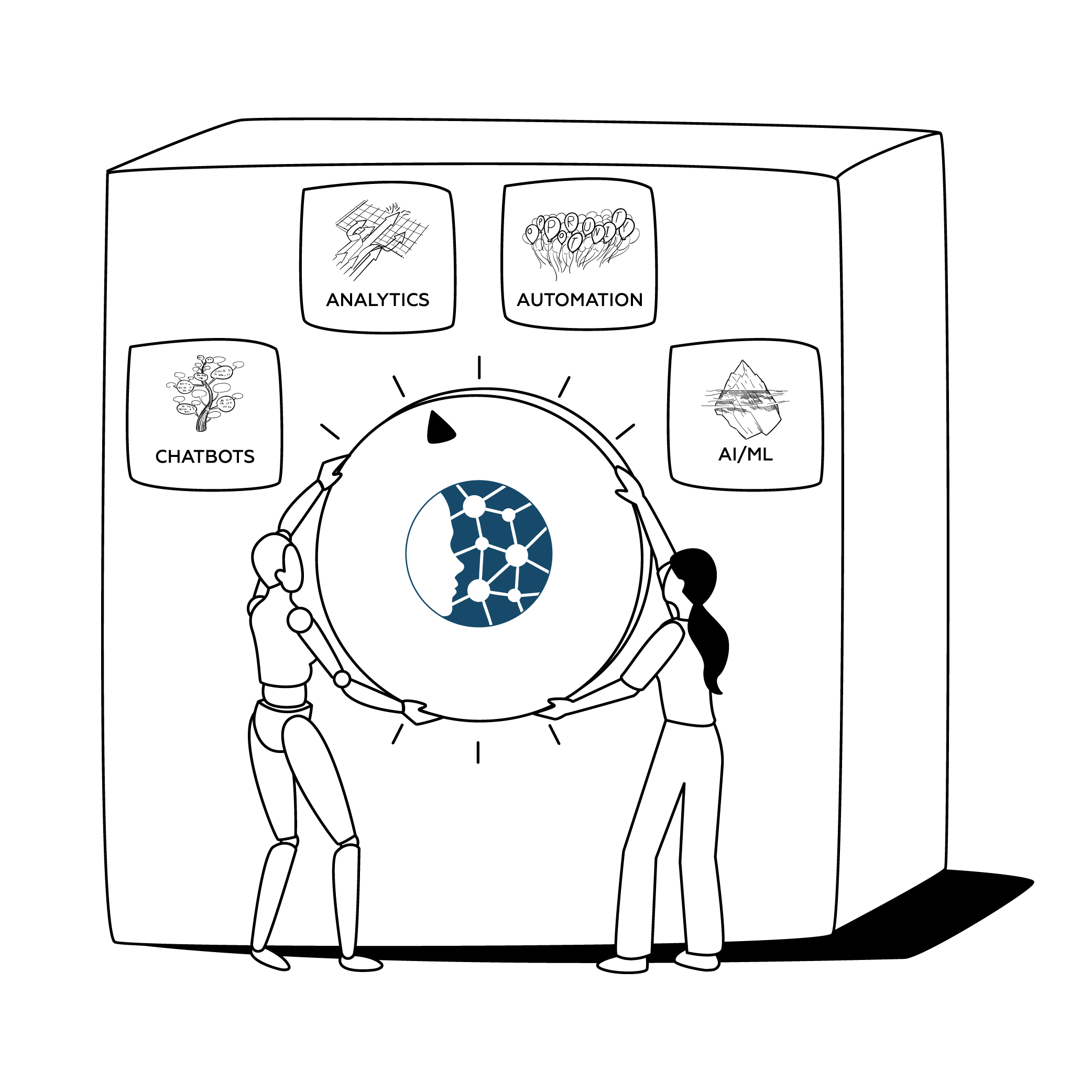 Micro-serviced modular ecosystem
Across third parties and partnering sourcing and HCM solutions – eliminate the back and forth, inefficient copying – pasting, prone to error manual data entry.
EVA is connected and synced with an open microservice API.
Use EVA as a modular automation layer atop your current HR tech or end-to-end as your core data lake system. Either way, we're committed to streamlining the way you work.
Simplify work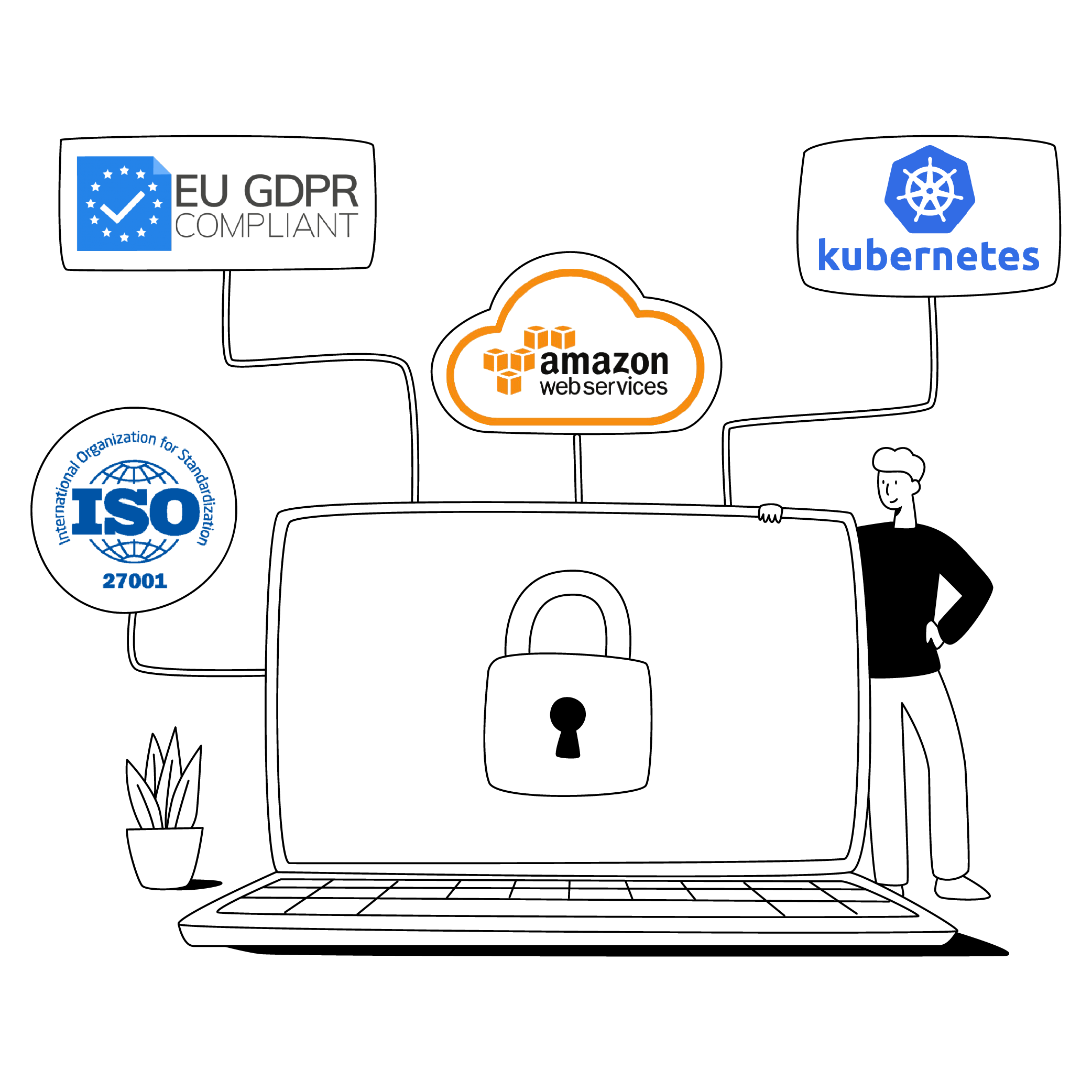 ATS & CRM
Track where your applicants come from and engage candidates, contacts and colleagues across numerous channels with all communication and interactions auto-tracked and displayed in a single window.
Engage automatically and manually, 1:1 or in bulk. Launch and view in real-time emails, VoIP calls and SMS, notes & more – all in one place.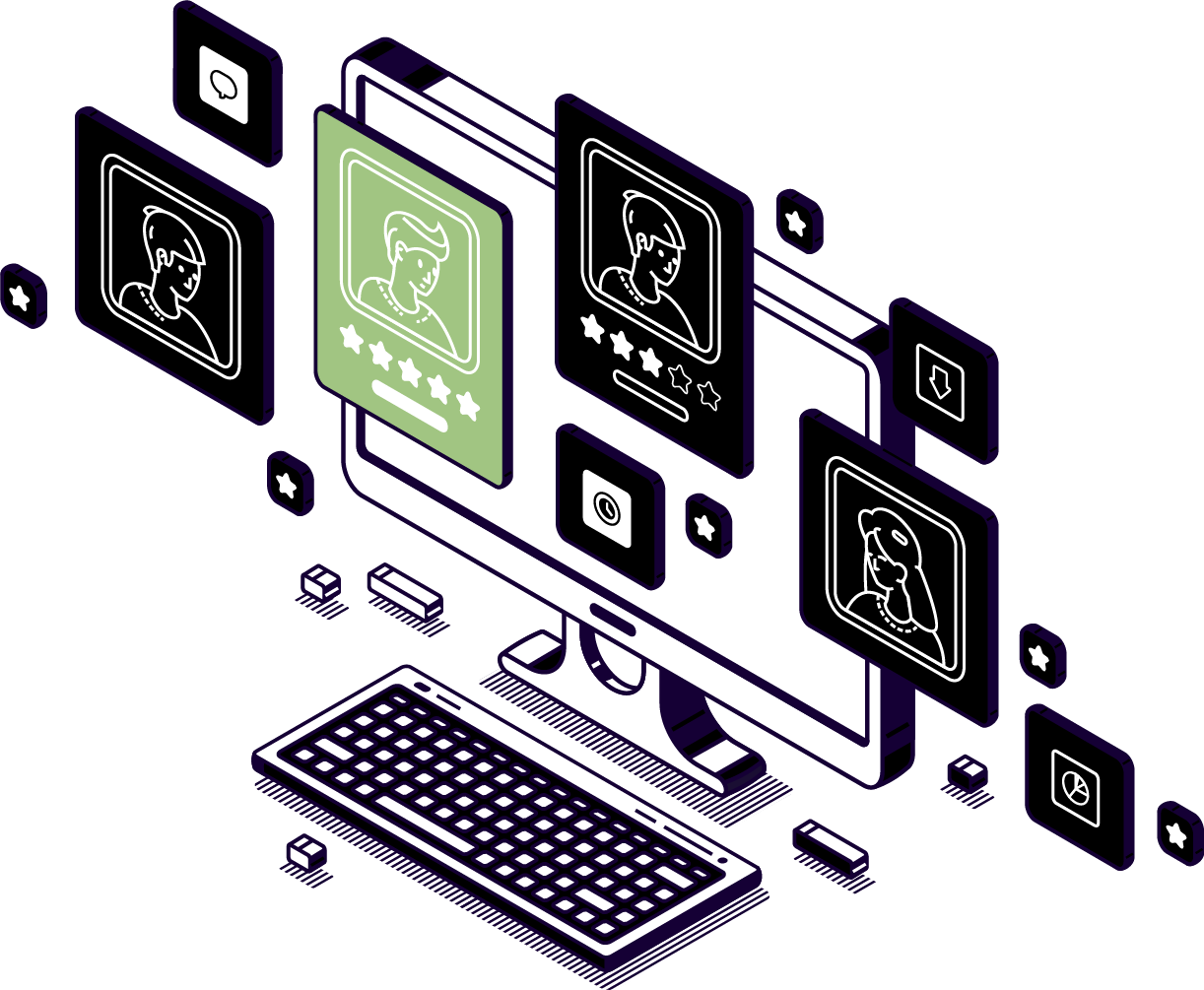 Portals & CMS
The user-facing EVA Portals empowers applicants, recruiters, HR and hiring managers to manage all processes – from sourcing to onboarding.
EVA portals will be configured based on user groups, so that specific users can only see the sections of the system that are relevant to their work.
Learn More