Grow Organically (BETA)
Drive your employer value proposition
EVA gives companies the opportunity to establish true employer advocacy. Automate processes, engage with any employee in real time, learn from the conversation, predict the outcomes and analyse insights. Ensuring every employee feels valued and heard.
Partners in our Process Hub




BETA
Understand employee motivations and action it
---
By enabling impactful conversations, HR leaders have the capacity to mange their teams. With EVA, gives leaders have real-time visibility that enables them to understand your employee motivations, predict when they may be ready to move and take proactive steps that reduce turnover
BETA
Build better relationships with your people
---
Retain your best people
Make people feel valued
Effective communication and collaboration
Retain your best people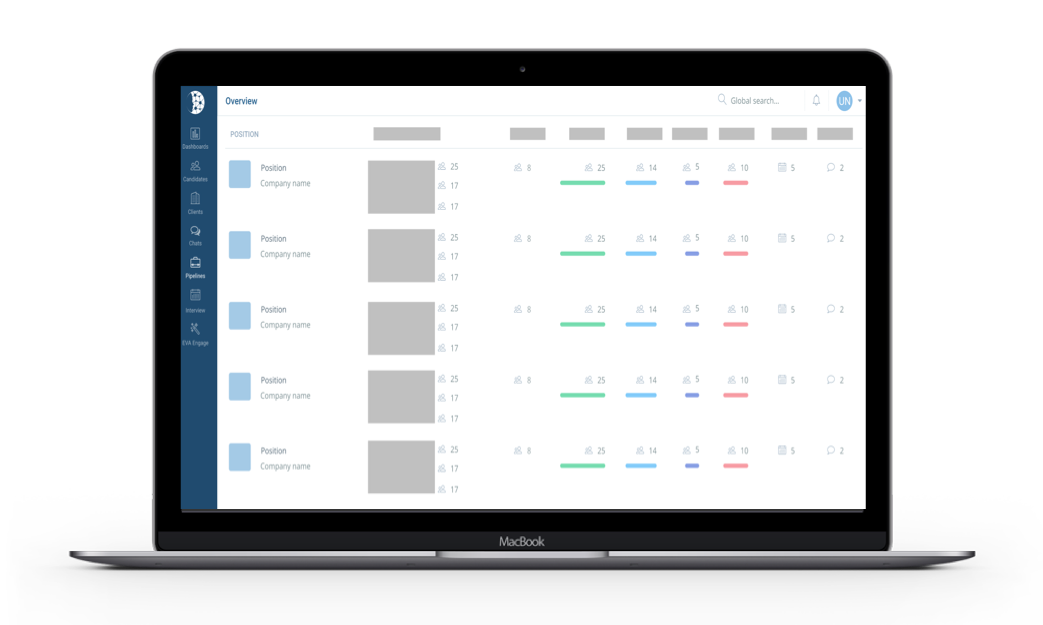 Placed talent in your business = Passive candidates to your competitors. Ensure you retain the most qualified people within your organisation by using EVA's product features that understand, learn from and promote internal hiring mobility.
Make people feel valued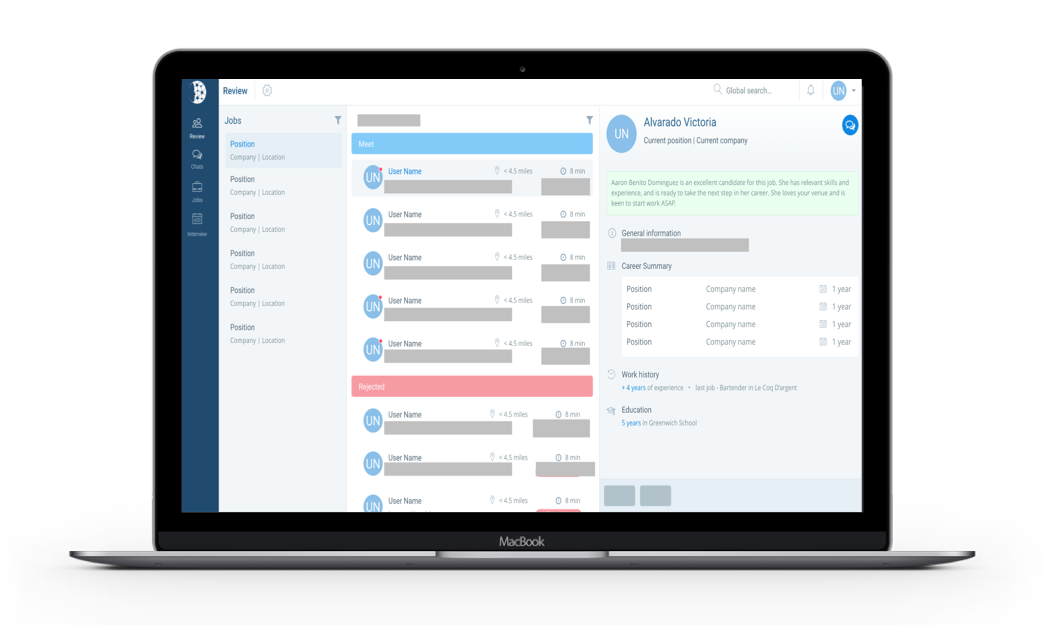 Using EVA's RPA tools, organisations foster a more engaged workforce, positively impacting the profitability of a business because of increased employee productivity. We believe that organisations that focus on building a culture based on employee engagement will undoubtedly see a spike in bottom-line metrics.
Effective communication and collaboration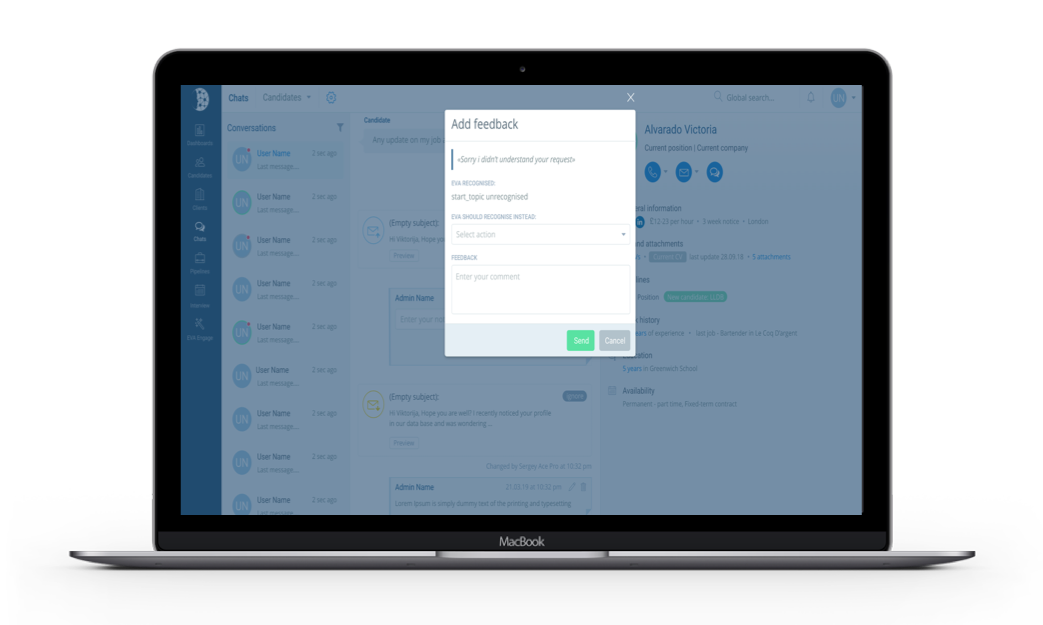 With EVABot's omni-channel communication capacities, employees interact as a single unit and information is transparent, accessible and shared. Using EVABot, employees can submit requests (such as leave or training) or even update their work availability.
Facilitate learning and growth initiatives
Connect the dots
Build an intelligent feedback system
Facilitate learning and growth initiatives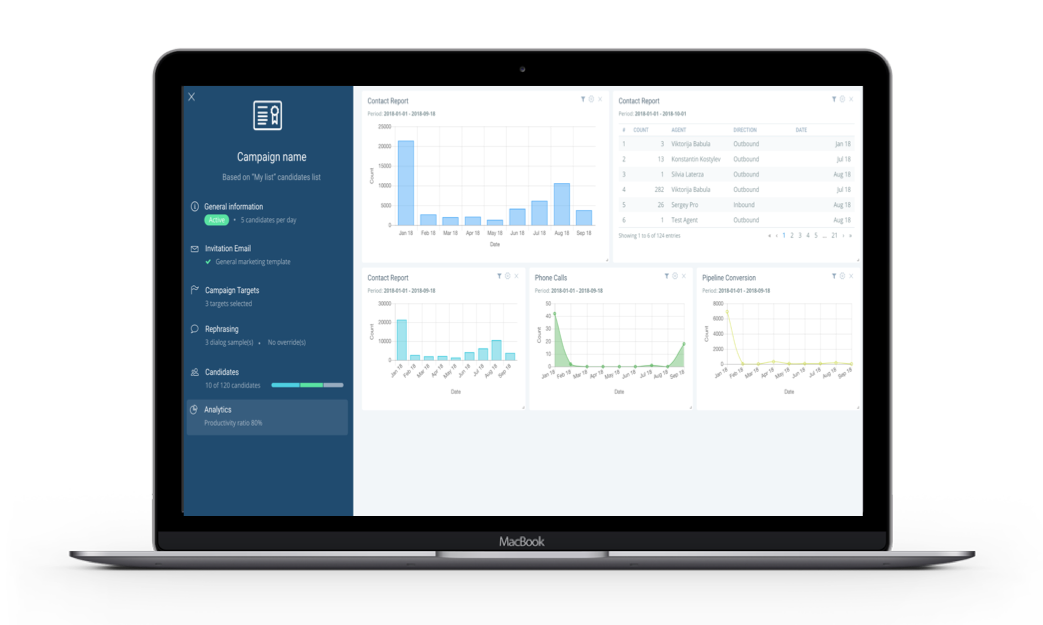 Using EVA, HR leaders' decision making processes become data-driven. With real-time access to the information within their systems and an understanding of the talent within the organisation, management can start building future-proof HR strategies.
Connect the dots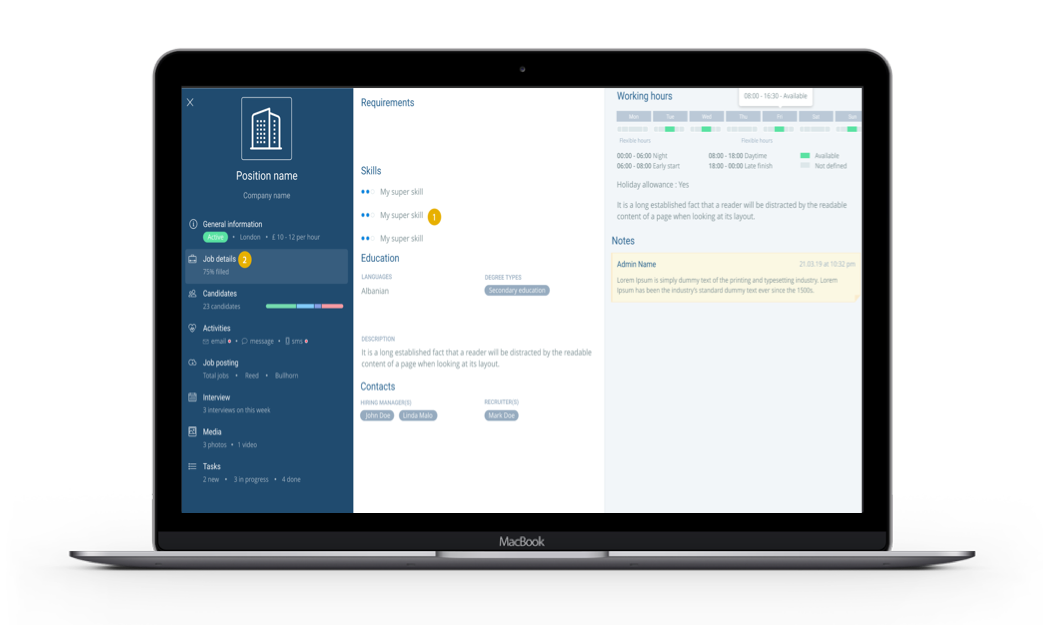 Accessing your internal employees as a highly qualified candidate pipeline is an overlooked strategy. EVA is designed to deliver retention and mobility automation to help you retain and engage employees to reduce turnover risk while increasing employee satisfaction.
Build an intelligent feedback system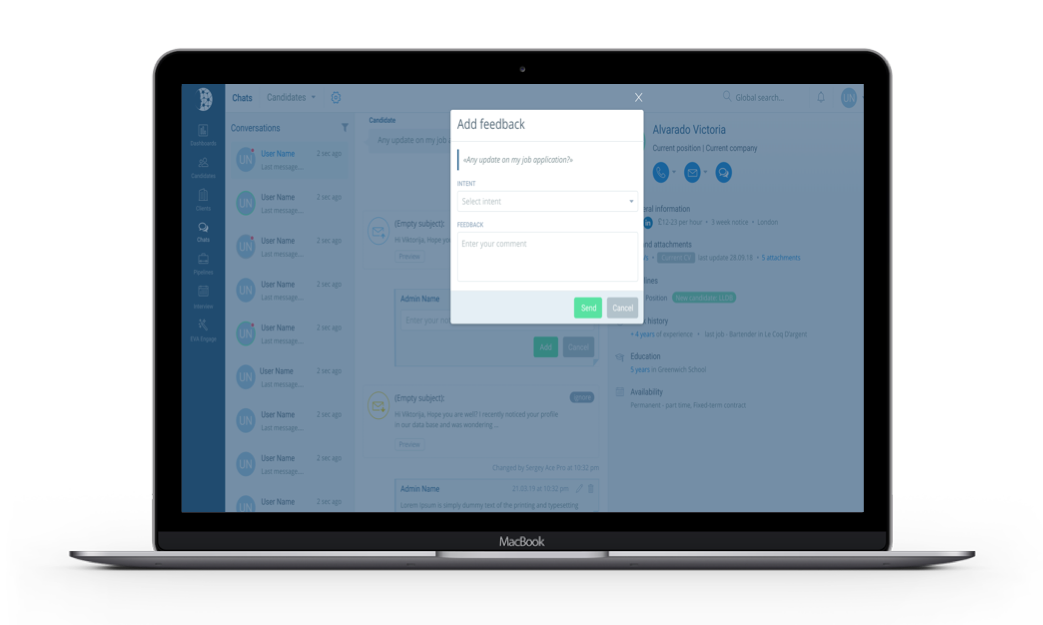 EVA can integrate with automated feedback tools to collect and understand insightson employee sentiment overall feelings, and therefore brings more ideas which can be used to measure staff engagement. These feedback insights positively impact the entire organisation and not exclusively to HR teams and leaders.
Employee engagement is the art and science of engaging people in authentic and recognized connections to strategy, roles, performance, organization, community, relationship, customers, development, energy, and happiness to leverage, sustain, and transform work into results.
---
To win in the marketplace you must first win in the workplace
---
Transform your processes
Explore our other amazing solution suites
---
Digital Candidate Journey
EVA then sends scored shortlists directly to your hiring team's workbench in real time

Learn more
Cognitive Analytics
Access your HR data in real-time on any device via EVABot